Disclosure: This post has affiliate links. I earn a commission at no extra cost to you. I only recommend products I personally believe in. More info on my Privacy Policy page.
If you're trying to improve your website's search engine ranking, then link building for SEO (also known as building backlinks) is one of the most important things you can do. Search engines see websites with other relative sites linking to them as a vote of confidence, for that reason they show them higher in search results.
In this post, we'll give you some top link-building strategies for effective link building, that will help you achieve the desired results. Keep in mind that SEO is an ever-evolving process, so always be on the lookout for new and improved ways to get those links!

Link Building For SEO?
Link building is the practice of getting other websites, blogs, online videos, or social media personalities to create a hyperlink in their content to a page on your website. These links are called backlinks! (back-Link)
Why Is Link Building Important For SEO?
Acquiring links builds relationships with other site owners
Passes SEO value also known as Domain Authority
Google uses backlinks to rank web pages on the Search Engine Results Pages (SERPS)
Creates trust and credibility with website users.
Let's Google know that other websites find your web pages valuable enough to link from other sites, therefore increasing your site ranking on search engines.
Improves conversion rates and credibility with your website users.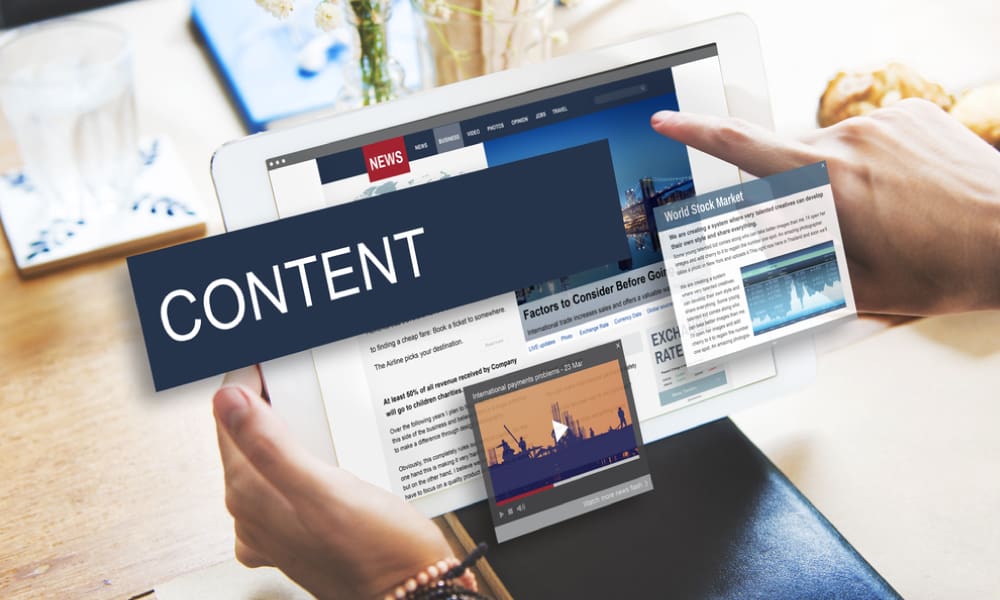 While link building may seem like an easy way of driving visitors to your content (and boosting your income), it really does pay to take caution. Link building techniques done incorrectly can also risk upsetting the search engines and tanking your rankings altogether.
Make sure you have a read of the guidelines on link building, Google can penalise your website if it's caught cheating the search results to make some quick cash.
You can find the guidelines here https://developers.google.com/search/docs/essentials
So, let's look at some tips to help you reach link-building success:
Tips For Link Building For SEO:
Stay Within The Guidelines when Link Building For SEO
With Google's recent Helpful Content Update having launched earlier this year, using 'black hat' (against Google guidelines) techniques which can be inserting random links all over the place in poor low-quality content simply isn't wise. (not that it ever was to be fair)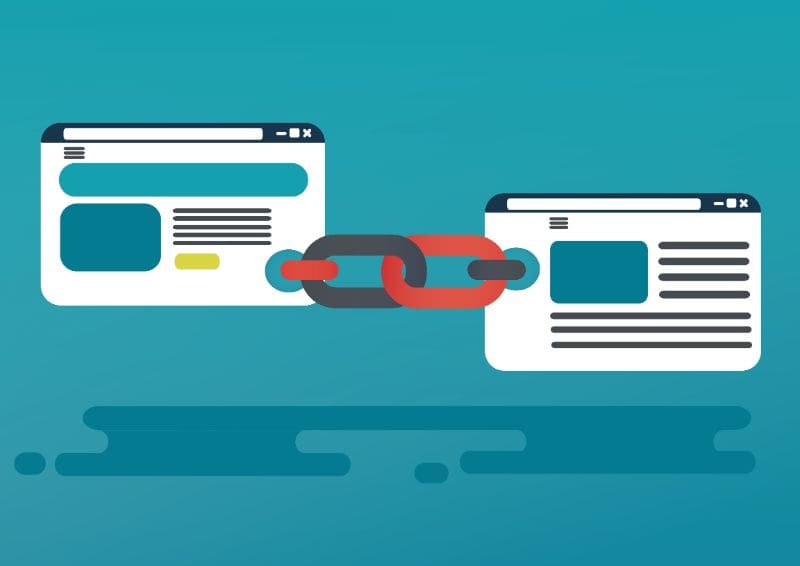 Do Not Take Link Building Shortcuts When Link Building For SEO
Link building can be a big plus to any SEO strategy as long as done properly, and you are not taking shortcuts.
Effectively, you're aiming to obtain backlinks from high-authority websites in the same niche as you and people you recognise and trust in your industry. The better quality backlinks you have, the higher you can (in theory) climb Google's search rankings.
Not sure which sites are high value? Here is a free Domain checker https://websiteseochecker.com/domain-authority-checker/ its best to only build links from DA30+
More information here on what Domain Authority is and how its calculated https://moz.com/learn/seo/domain-authority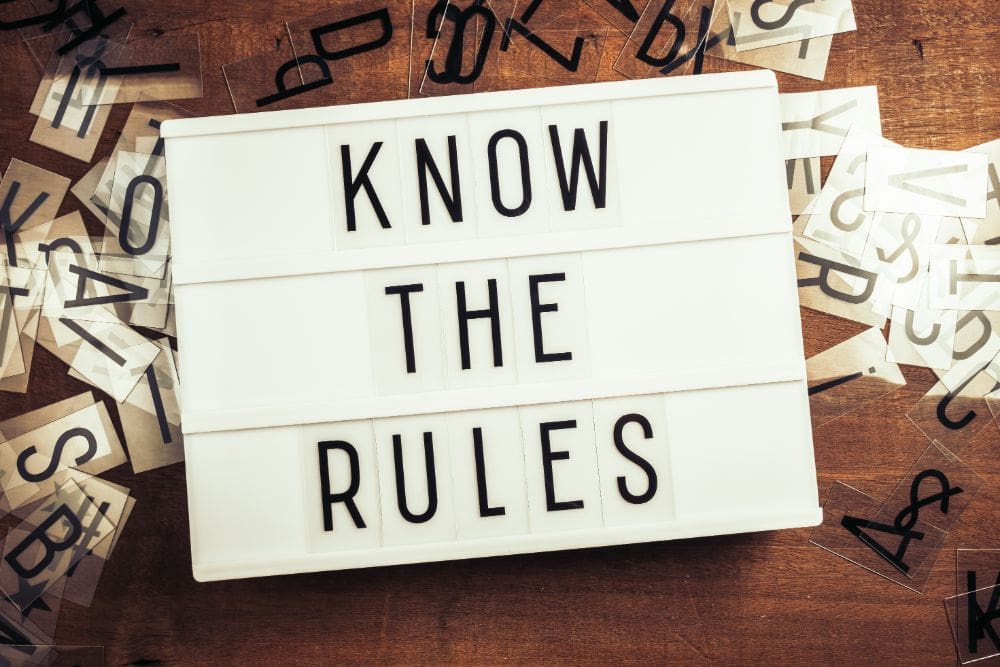 Don't Try And Game The System
As already mentioned link building has always been a popular way of boosting your chances of getting seen first and clicked more often. However, in the past, it's been used to a somewhat fraudulent extent I can't emphasise enough to keep it clean, trust me the only way to build a long-term business online is by playing by the rules.
Unfortunately, even if you're building links legitimately, there's still a risk of Google assuming you're trying to game the system or someone trying to discredit you by building poor links to YOUR website, this is known as negative SEO.
Fortunately, if this happens there is a way to tell Google to ignore some links to your website in the form of a disavow request you can find more here. Google Disavow File 
It's why so many people choose white-label link-building tactics and outsource the work to help ease the load. Even then, some organisations may use unscrupulous methods like PBNs (Private Blog Networks) that can even get you banned from search results!
Doing your own research on companies offering these services is a must!
Remember: Keep link-building tactics within Google's Guidelines.
More Links Don't Mean You'll Rank Higher
Some content producers assume the more links you have, the higher you will rank on a given search engine.
A linking page with lots of outgoing external links is unlikely to provide much value as a backlink as the percentage of Domain Authority passed is barely worth it.
Leveraging websites that have fewer connections, but greater relevance and high domain authority in your area can be far more beneficial for SEO purposes.
Remember: More backlinks do not mean you will rank higher so ignore the fools that talk about quantity over quality!
Search Engine Rankings Are Given To Quality Content – (With Links)
Always remember that a search engine is looking for quality content – and Google, for example, is smarter than ever when it comes to people trying to game their algorithms.
While black hat SEO is a way of bypassing Google rules, we're in a new age of SEO and this will get you banned faster than you can say.

Avoid Link Building Tools When Link Building For SEO
To guarantee your website's success, steer clear of link-building tools that promise a quick and easy way to generate multiple links.
Rather than relying on artificial methods like these, create quality backlinks through skilled networking and ethical practices.
Remember: Using a link-building tool can harm your SEO.
Choose Broken Link Building Strategies, Don't Start Buying Links
Building links organically is a much more effective strategy than purchasing them.
Starting a broken link-building campaign will ensure that your site receives quality inbound connections and grows its credibility faster, making it an ideal choice for anyone looking to maximise their SEO results.
Remember: A natural link means high quality!
A Guest Post Can Still Be A Safe Link Building Strategy
A guest post is an engaging piece of content written by a non-employee or third party, offering exclusive insight and expertise to readers on your website.
By giving voices from outside the company platform, it brings invaluable perspectives that can be both entertaining and educational for your audience and offers to build links to your website in the content to help with your link-building efforts.
Guest blogging on relevant sites can be an effective tool for building links from a blog post on, but it's important to make sure they're done strategically and with consideration. When implemented correctly a guest post can produce long-term rewards in terms of SEO visibility and web traffic growth.
You can read more on guest blogging here but remember moderation when guest blogging.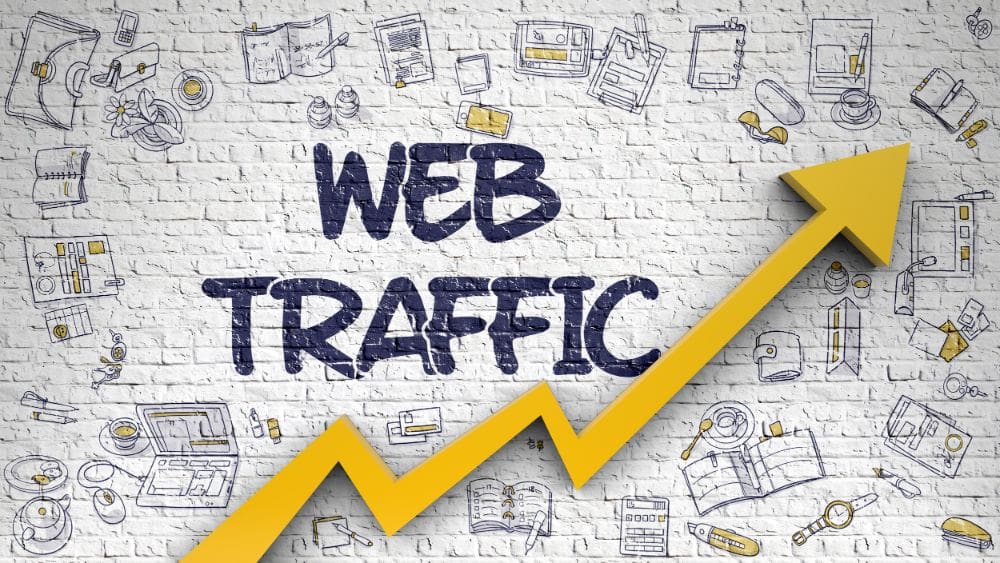 (Again) Don't Buy Links For Your Link-Building Strategies
Paid link building rather than link building properly is a mistake – or, effectively, trying to cheat the system – effectively goes against Google's webmaster guidelines.
Risking Google's terms and conditions means your pages are at risk of penalties – leaving you to fall down the rankings.
Avoid Low-Quality Links Pointing To Your Web Pages
Blog comments, forum profiles, and bookmarks are all low-quality backlinks that just do not give value these days, most of these forms of links have been devalued but having numerous them can still have you fall foul of the search engines guidelines and lower your positions.
It would be far better for you to spend some time broken link building on high-quality sites as they are more likely to want to keep their high-quality links working as they know the importance of good SEO.
The best way is to take your time and create valuable content that really helps people, this is a far better link-building strategy and links pointing to your website from genuine high-authority websites with few outbound links are far superior.

Resource Page Link Building Strategies
Resource page link building is a process of creating backlinks to your website by being listed on other resource website pages.
It involves finding websites related to yours that have a resources or links page, then contacting the site owner and requesting to be added to their list of external links for their visitors.
In a nutshell, you want other sites to view your content as useful, therefore linking to your page for further reading.
A Successful Link Building Strategy Will Take Time
Establishing a solid link-building strategy and executing it well can be time-consuming – but this is due to the worthwhile benefits that come with doing so.
By taking your time, you'll ensure greater success for your business in the long run.

Think About Your Target Audience
For example, if you write about beauty products, then you may attract a mostly young audience interested in makeup and hair.
If you have links from websites about technology or the construction industry then they just don't make sense, either to the searchers or the search engines.
Linking to dog food in your beauty or gardening guides is no good – so it really pays to find hyper-relevant, genuinely useful links for your content.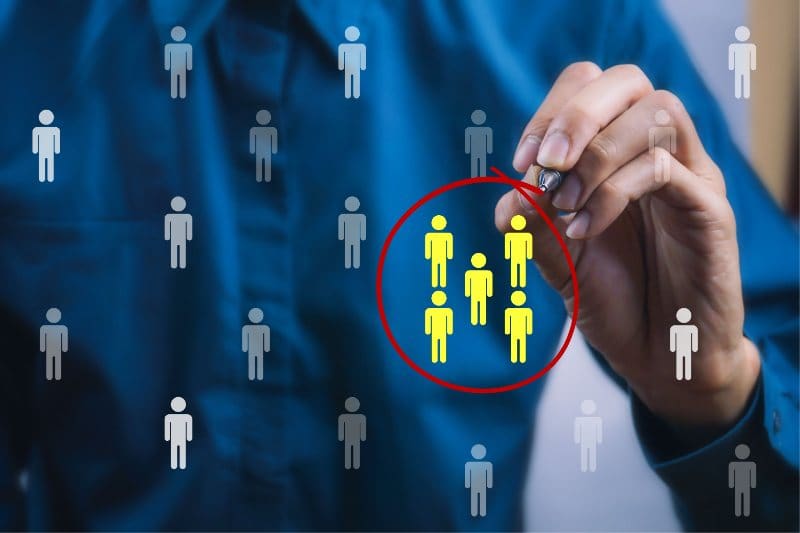 Earn Your Links and Organic Traffic!
Earning links takes time, but it's safe, and legitimate, and reaps massive rewards in the long run.
Building real relationships through social media, forums, and such like can get you known and the best link-building strategies are the ones that are more organic.
Give consistently high-quality content and people will start to link to you, think about YouTube, how do you grow a channel?
That's right constant high-quality consistent content and building a real following.
You Should Look To Legitimate, Verified Sources
Linking out of some of your blog posts can actually help the page as you are providing further reading to support your content.
When linking out, it really does pay to look for legitimate sources that are fully verifiable, and who are well-established.
Two-way backlinks are not valuable, the old you link to me and I will link to you has been dead for years so do not try to attract links this way.
Always carefully look into sources that have legitimately helpful content, and have a considerable track record. Linking blindly, again, is a no-no – you'll just end up wasting time and money.
You Should Increase Your Links Slowly Over Time
Having too many links at once will automatically create some bad attention for your site. Search engines may assume that you are running a link farm, making them more likely to rank you lower or even ban your website!
By slowly increasing the links and earning them properly, you will better ensure success. It's all about doing things properly first, and then reaping rewards later!
Link Building For SEO Tips Checklist
What You Need To Remember about link building
Stay within the guidelines for your Link Building strategies
Do Not Take Link Building Shortcuts
Don't Try And Game The System
More links don't mean you'll rank higher
Search engine rankings are given to quality content
Avoid link-building tools
Broken link-building strategies are better than buying links
A guest post can still be a safe link-building strategy
Don't buy links for your link-building strategies
Avoid low-quality links pointing to your web pages
Resource page link-building strategies
Remember that a good link-building strategy will take time
Think about your target audience
Earn your links with high-quality content
You should look to legitimate, verified sources
You should increase your links slowly over time
You may not get linked back at all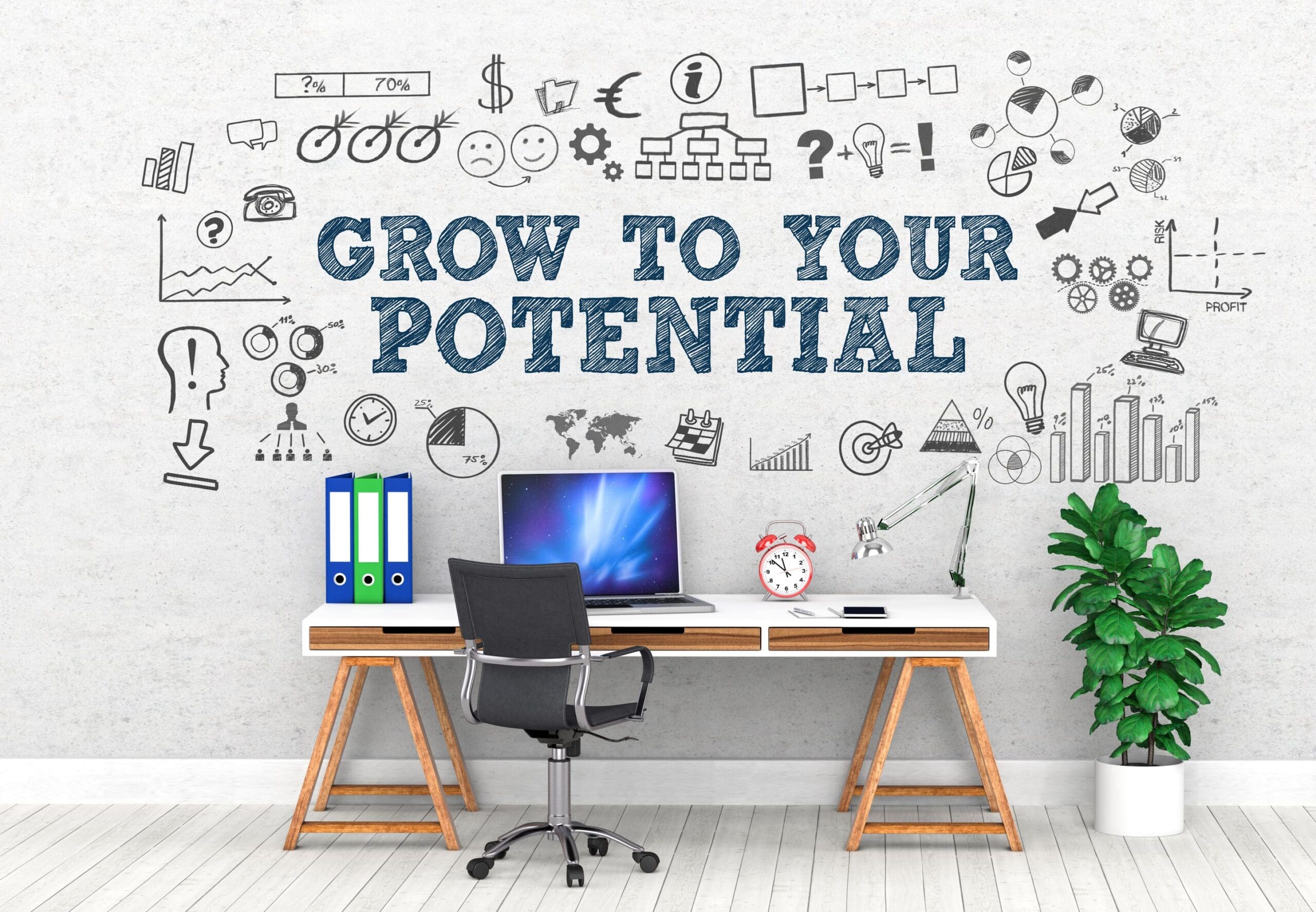 Link Building For SEO Our Conclusion
Whether you use an outreach link-building service, need help with backlink building, or are tackling all of this on your own, it's never wise to try and outpace Google, or any search engine for that matter.
While it's possible a link-building agency can help, always try and get some natural backlinks first. You never know – you might strike luck earlier than you think.