Disclosure: This post has affiliate links. I earn a commission at no extra cost to you. I only recommend products I personally believe in. More info on my Privacy Policy page.
Ai SEO Tools: 12 Surprising Trends in AI for SEO
In the changing world of search engine optimisation (SEO), artificial intelligence (AI) is becoming a tool for marketers and businesses to improve search engine rankings.
AI SEO tools harness the power of machine learning and natural language processing to enhance websites and produce high-quality content to improve search engine rankings.
Of course, there is more to choosing the best AI SEO tools than content optimisation. This article explores 12 trends in AI for SEO optimisation that are shaping the future of marketing.
1. The Surge in AI Enabled search engine optimisation Tools
AI-enabled tools have gained popularity recently. These tools employ algorithms and AI models to analyse data, identify optimisation opportunities, and generate high-end content.
By leveraging AI technology, marketers can streamline their SEO efforts, save time and enhance their website's visibility on search engine results pages (SERPs).
The latest tools can offer valuable insights, help you choose the relevant internal links for your website, create social media posts, write your meta titles and meta descriptions, and so much more.
Artificial intelligence isn't just a trend, it will be a whole new ball game for SEO, so don't get left behind!
2. Smart Content Creation
One of the trends in AI for SEO is the emergence of content creation tools using advanced artificial intelligence. Examples include Jasper and Write Sonic, which can create SEO-optimized blog posts, social media content, and website copy in a few clicks.
By providing SEO keywords and specifying the desired tone of voice, the best AI SEO tools produce captivating and authentic content that resonates with search engines and human readers.
It's important to remember, though these are tools, you must human edit your chosen SEO tool content and remember not just to post anything and anything it churns out! Ai SEO software is there to help and not to fill the Internet with content from lazy marketers.
Google won't allow this long term and will update their algorithm, so make sure you are future-proofing yourself by editing the content provided by AI SEO software, fact-checking it, and adding your thoughts and helpful tips.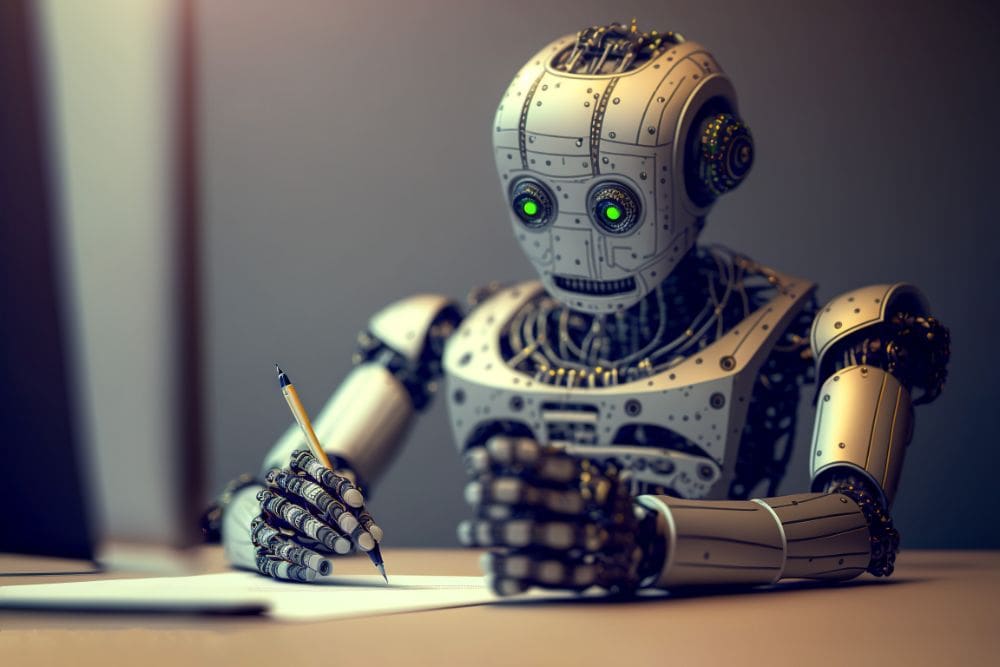 3. Improved Keyword Research
Keyword research holds importance in the field of SEO, and the advent of AI has brought about a revolution. Now, having a keyword research tool powered by artificial intelligence means you can dive deeper into finding those lucrative long-tail keywords.
Thanks to AI-powered keyword research tools such as Semrush and Surfer SEO, we can now analyse vast amounts of data and receive suggestions for relevant keywords information that can significantly enhance our content creation.
These tools consider factors, including our search volume data, competition, and user intent, enabling us to reduce keyword difficulty, discover the optimal keywords to target, and significantly boost our organic traffic.
4. On-Page Optimisation
On-page optimisation plays a role in elevating search engine rankings.
With the assistance of AI SEO tools, we can now thoroughly analyse our web pages, identify areas that require improvement and receive recommendations for optimising our content creation.
From tags to headings to internal linking strategies, these tools ensure that our on-page SEO is top-notch, helping us achieve higher rankings in SERPs (Search Engine Results Pages).
One tool that springs to mind which can be used within ChatGPT is AIPRM, which is installed inside chatGPT. It has 100s of powerful AI SEO tools and key features to check on-page content, generate e-commerce descriptions, outline blog posts, create YouTube tags, and so much more.
Available from the Chrome store here!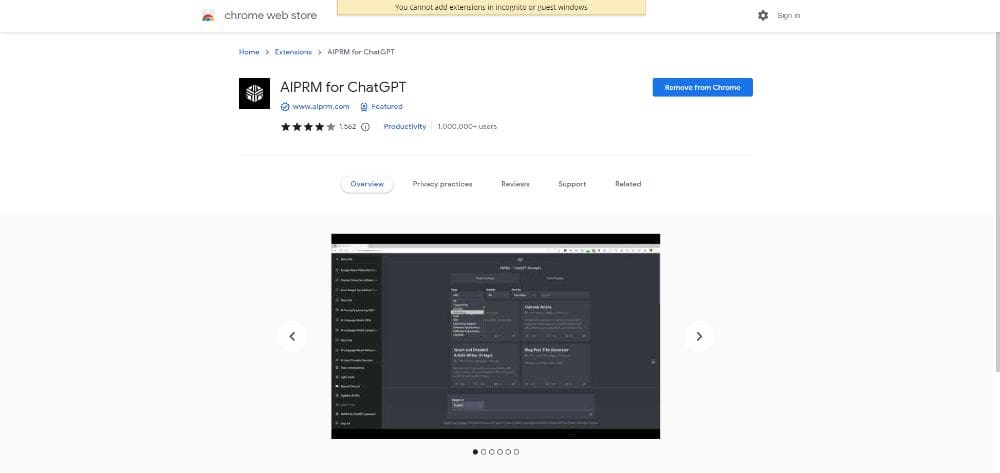 5. Advanced Link Building Strategies
Backlinks are a component of SEO practices, and AI is enhancing its efficiency and effectiveness in this area. By utilising an AI SEO tool, we can scrutinise our website's backlink profile comprehensively.
These tools do not help us identify high-quality link opportunities. Also, suggest the types of content that are most likely to attract valuable backlinks.
Harnessing the power of AI for building links allows us to bolster our website's authority while increasing its visibility within search results.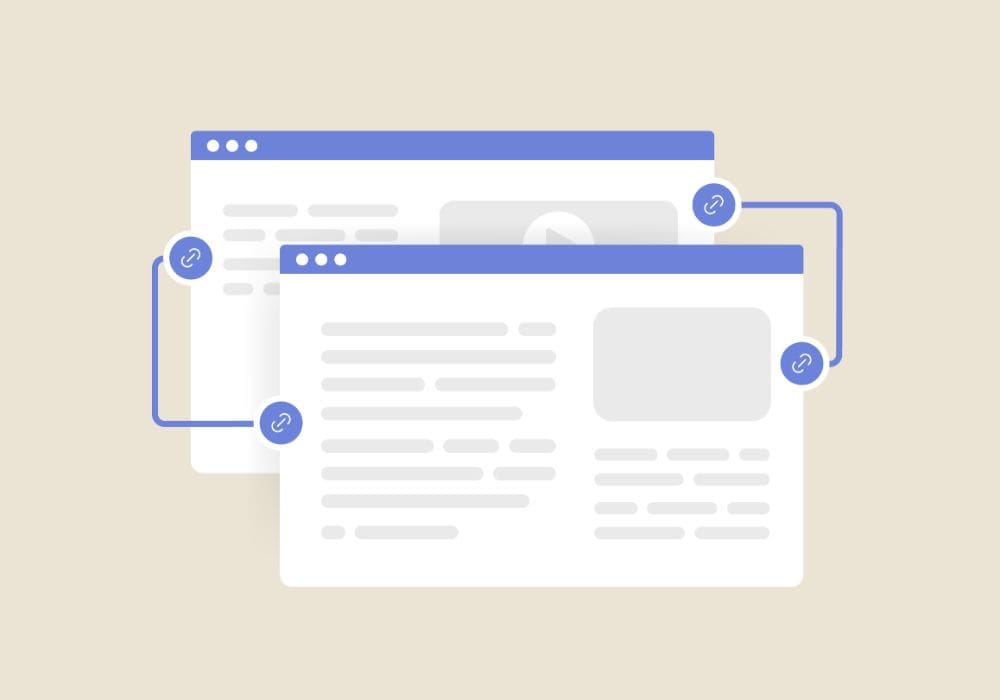 6. Real-Time Tracking of Search Engine Rankings
Monitoring your search engine rankings can be a time-consuming task. However, some SEO tools, like Pro Rank Tracker, offer the convenience of real-time rank tracking, a new trend for rank tracking software.
These tools automatically update your website rankings, enabling you to monitor your SEO efforts and make informed decisions based on the insights they provide.
7. AI Enhanced Optimisation for Website Speed
In the realm of AI SEO tools, the loading speed of your web pages plays a role in determining their ranking.
AI SEO tools like Nitro Pack specialise in optimising website speed through caching mechanisms, image optimisation techniques, and code optimisation.
By leveraging these tools, you can ensure that your website loads swiftly, resulting in a user experience and better chances of achieving rankings in search results.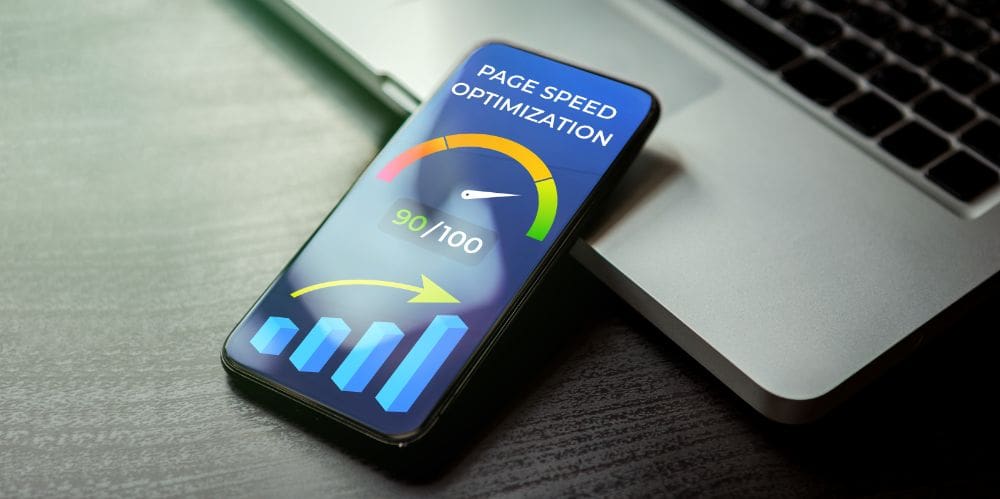 8. AI Powered Assistance for Content Audits
Conducting content audits is crucial to maintain the relevance and effectiveness of your content. With the help of an AI tool like Surfer SEO, you can perform SEO content audits seamlessly.
It's no secret that Google loves great content and with the content ideas offered by Surfer SEO, you can be sure that your website will produce high-ranking content.
9. Voice Search Optimisation
The rise in popularity of voice assistants, such as Siri and Alexa, has led to a trend in SEO known as voice search optimisation. Nowadays, SEO tools are incorporating natural language processing capabilities to assist businesses in optimising their content for voice search queries.
These tools offer insights into the types of queries people use when utilising voice search and help businesses tailor their content to meet these demands.
Did you know you could now get apps for your phone so that you can speak to ChatGPT? I tell you it's a game changer for me, and I use it for making notes, answering long boring messages when I'm tired, and answering complex questions without the need to read countless websites.
10. AI-Driven Competitor Analysis
Staying ahead in the SEO landscape requires understanding your competitor's SEO strategies. With the help of AI-powered SEO tools like Surfer SEO and SEMRush, to name just a couple, you can access competitor analysis features.
These tools analyse your competitor's backlink profiles, keyword strategies, and content performance,, providing insights that will enhance your SEO strategy.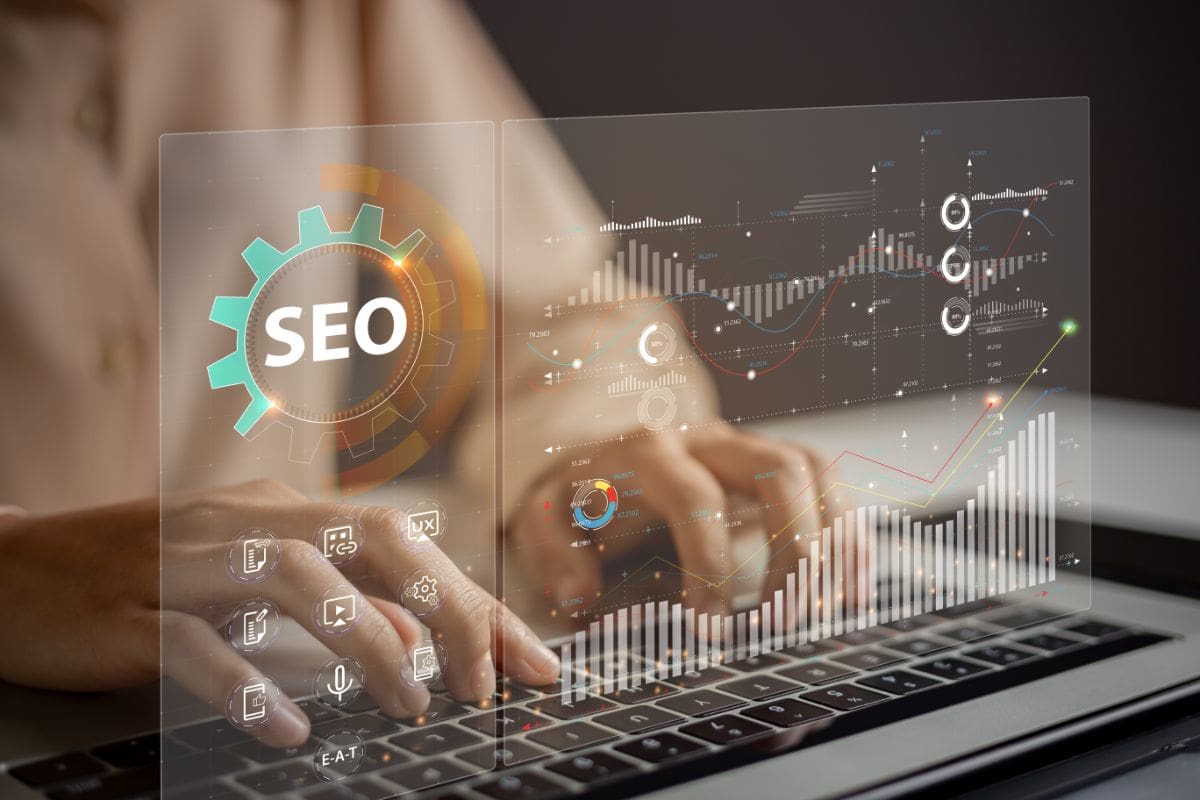 11. AI-Generated SEO Reports
Tracking progress and communicating results to stakeholders necessitates reporting on your efforts. Thanks to AI-powered SEO tools like Alli AI, generating customised SEO reports has become easier than before.
These reports offer valuable insights, too. Critical features in your website's performance are keyword rankings, backlink profiles, and other essential SEO metrics, saving you time and effort in report preparation.
12. Integration with Other SEO Software Tools
SEO software tools incorporating AI are designed to work with other SEO tools, enabling marketers to establish a cohesive and efficient workflow.
Whether it's integrating with tools for keyword research analytics platforms or content management systems, AI-powered SEO tools ensure that you can fully utilise the potential of your SEO strategy by incorporating AI across aspects of your marketing endeavours.
An excellent tool for integration with other tools is Zapier. Checking out its key features to streamline your processes and automate part of your SEO strategy.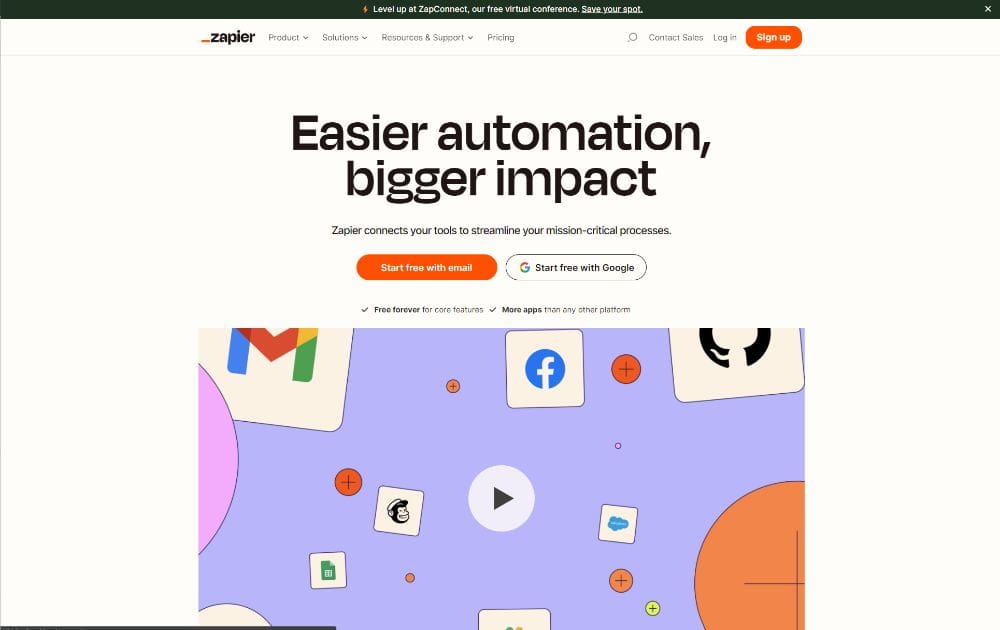 What are the 10 best AI SEO tools?
Delving deeper into the world of powerful AI tools, I have carefully chosen a compilation for you. So, without any delay, here is our curated list of the 10 AI SEO tools that guarantee unparalleled content optimisation, insightful SEO and traffic insights, and an adaptable approach to your ever-changing SEO strategy.
1.Surfer SEO
Surfer SEO content editor, an AI SEO tool that assists website owners and online marketers in enhancing their search visibility through optimised content.
It provides suggestions to improve website content,, drawing inspiration from the success of ranked pages. In essence, Surfer SEO empowers you with tips to write SEO content that align with the preferences of search engines.
Note: Remember to check the content and edit it to be the best it can be; you need to add extra value, not just pump out content based on the top 10 ranking pages in the search engines.
Ask yourself what you can add to give extra value the top-ranking pages didn't.
There you go, a No1 on Google tip for you. Give more value!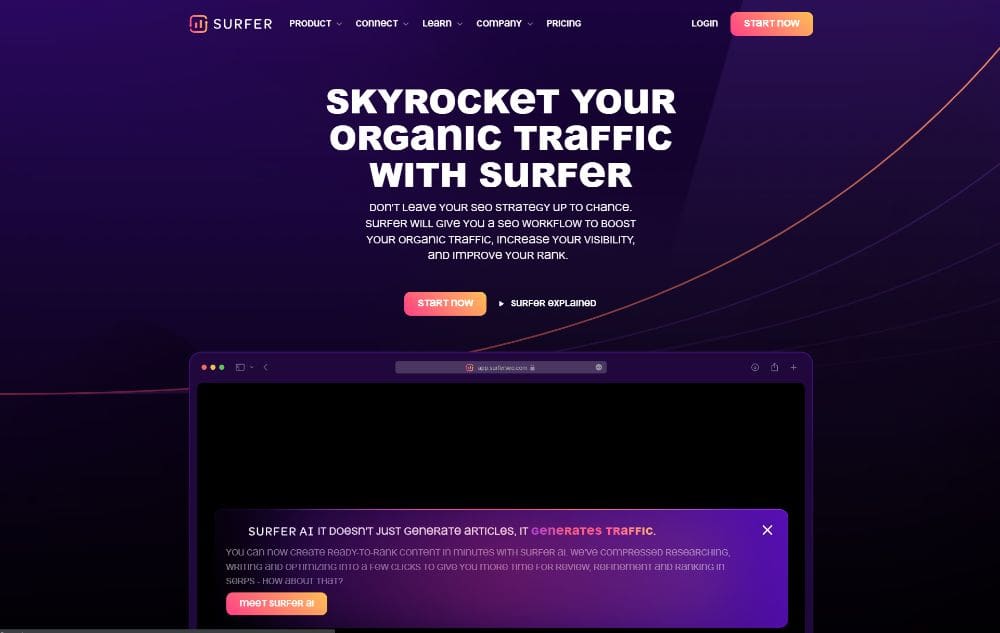 2. SEMRUSH
Semrush is an AI SEO tool That focusses on researching specific topics to improve organic search rankings. It simplifies SEO tasks by providing insights into SEO and traffic.
With its database, users can gain an understanding of their position in the vast world of search engines.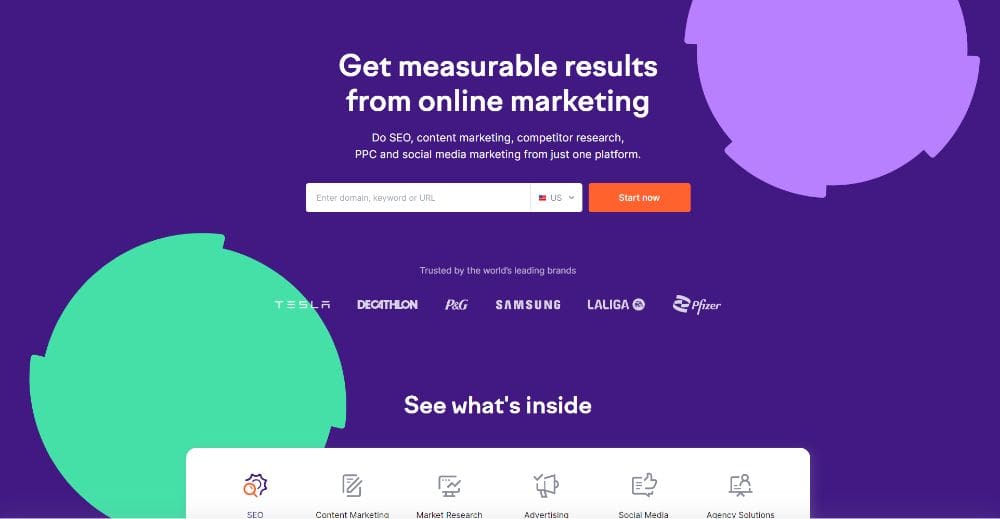 We rely on reader support. When you purchase through links on our site, we may earn an affiliate commission, but rest assured, you won't pay any extra!
3. Writesonic
Write Sonic offers more than AI-generated SEO content; it revolutionises how we optimise content. You can generate blog ideas and titles and ask it to write the post for you.
Ensuring an online presence goes above and beyond traditional methods of AI written content.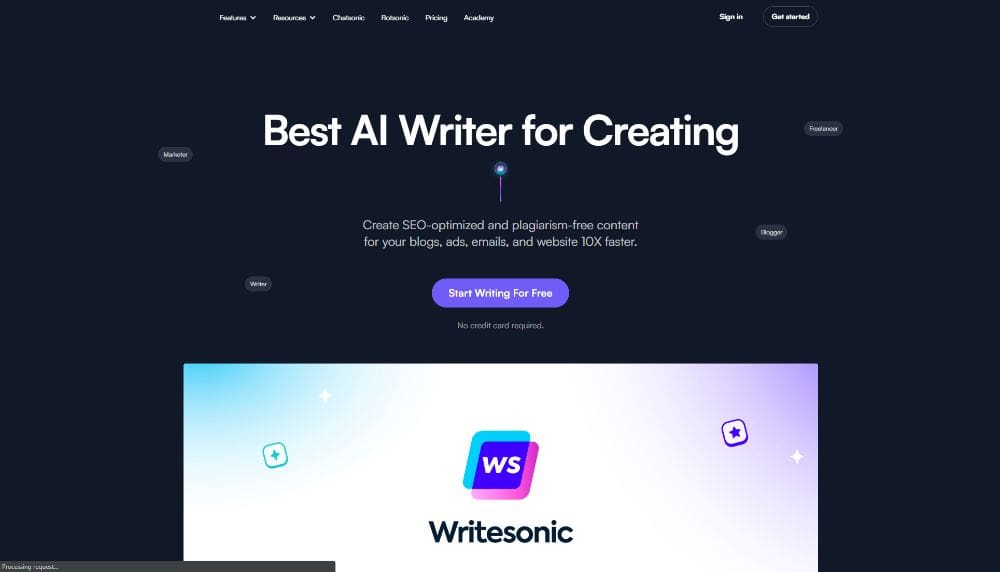 4.SEO.AI
SEO.AI is similar to Surfer SEO and combines the power of intelligence with SEO strategies,, making it one of the top 10 AI-driven tools for enhancing search rankings.
Its AI-powered approach makes SEO optimisation efficient and accurate.
AdCreative

AdCreative is a genius for creating captivating social media posts that truly resonate with your target audience. Their creativity amplifies your brand's voice.

It plays a role in today's digital age, where social media presence dramatically impacts brand success and should be part of your overall SEO strategy.

Nitro pack

In this paced world of AI SEO software, Nitro Pack is a game changer for websites striving to perform better on search engines. Its unique capabilities enhance website performance. Help them stand out in the online landscape.

Integrating with WordPress, WooCommerce, Opencart, Magneto, and other custom websites, it can be used by many website owners.

Outranking

Outranking has been a frontrunner in introducing AI-powered SEO tools to the market.

Its cutting-edge technology empowers users to develop SEO strategies that adapt to the changing algorithms of search engines. Undoubtedly, it is an asset for anyone seeking to enhance their visibility.

In my opinion, this is the ultimate AI SEO tool for keyword clustering, delving deep into the primary keyword and all semantically related keywords you can cluster together to create a topical authority.

With your clustered content, remember internal linking with this content is essential to get the best from it.

Scalenut

Although not extensively described in the list, Scalenut is likely one of the best AI tools for SEO.

In a market where content optimisation and rankings are paramount, tools like Scalenut ensure that website content remains exceptional.

This tool boasts AI that can read the latest information available and help you research niche topics with its advanced keyword planning tool.

CanIRank

CanIRank offers users insights into their strategies.

By analysing content, it assists businesses in identifying links and provides suggestions for improving rankings. Its AI-driven approach positions it as a sought-after tool in the field of SEO.

Not only does it give you quality data, but it also makes recommendations for you based on a strong SEO knowledge foundation.

Alli AI

Introducing Alli AI, an SEO tool that seamlessly integrates with any CMS and Google Search Console.

Its goal is to streamline website optimisation by allowing SEO teams and agencies to make on-page edits without coding or waiting.

With a dashboard, you can scale, automate and deploy your optimisations effectively.
Ai SEO Tools FAQs
What does the future hold for SEO in the age of AI?
The future of SEO in conjunction with AI appears bright. The rapid advancements of AI tools are revolutionising the field,, making keyword research, content optimisation and analysis more efficient.
By integrating machine learning algorithms and natural language processing, AI can forecast search intent swiftly, analyse amounts of data and offer insights to enhance search rankings.
As AI evolves, we can anticipate personalised and dynamic SEO strategies that adapt to user behaviours and preferences in real time.
Are AI tools good for SEO purposes?
Absolutely! AI tools prove to be highly advantageous for SEO. They bring precision, speed, and data-driven insights that traditional SEO tools may overlook. Powered by AI technology, these tools swiftly analyse datasets, identify high-ranking keywords and even recommend content strategies based on user intent and behaviour.
Additionally, tools like Surfer SEO utilise the power of AI to provide suggestions for content optimisation and competitor analysis, amongst other key features. At the same time, human expertise remains essential in SEO.
Enhance the efforts of SEO professionals.
Is it against Google's terms to use AI-based content tools?
Using AI-based content tools does NOT violate Google's terms.
However, what matters is the quality and value of the content produced by a keyword research AI SEO tool. Google places importance on quality and relevant content that meets users' needs.
If a piece of AI-generated content matches human-written content in terms of quality and offers value to readers, it will not be penalised by default. And by penalised, I mean ranking higher, not an actual penalty. Well, not at this point in time, but remember, this could change in the future if the Internet is overwhelmed with low-quality AI-generated content.
However, it's crucial to use AI tools and ensure that the content adheres to Google's quality guidelines to avoid impacts on SEO and search engine rankings.
How can AI SEO tools enhance content strategy?
AI SEO tools transform content strategy by providing real-time data analysis, predictive insights, and personalised recommendations.
By examining user behaviours, search intent and competitor content, these AI tools can propose keywords to optimise the structure of the content and even predict trends.
This results in the effective creation of content that enhances organic traffic and improves search engine optimisation.
Can AI tools assist with link building?
Absolutely! AI-powered tools can support link-building efforts by identifying sources for high-quality backlinks, analysing backlinks from competitors' websites, and suggesting outreach strategies.
AI tools can analyse website history and relevance,, helping us identify which sites are more likely to be open to link-building efforts.
This makes the outreach process more efficient. However, it's important to remember that building relationships is ultimately a task. While AI can provide guidance, humans must be actively involved to achieve link-building.
Is there a learning phase for AI content tools?
AI content tools and SEO software go through a learning phase, especially if they rely on machine learning algorithms. During this phase, the tool familiarises itself with your website's nuances, target audience, and specific SEO requirements.
As they gather data over time, their recommendations and outputs become more accurate and tailored towards improving search results page (SERPs) performance and optimising content.
In summary
AI-driven SEO tools are transforming businesses' approach to optimising their websites and enhancing search engine rankings. From creating content to conducting keyword research and optimising on-page elements, AI assists marketers in streamlining their SEO efforts and achieving outcomes.
By embracing these twelve trends in AI, we can stay ahead of the competition. Drive organic traffic to their websites. Embrace the capabilities offered by AI-powered SEO tools and unlock the potential of your marketing strategy.
As I have said throughout this post, you should not just rely on any AI SEO tool without learning SEO techniques yourself, editing its content, and offering as much value as you can to your readers, as well as Google and other search engines.
Good luck in your journey, and I hope this helps. Remember to opt into our email newsletters for regular tips and pointers to increase search ranking correctly.