Disclosure: This post has affiliate links. I earn a commission at no extra cost to you. I only recommend products I personally believe in. More info on my Privacy Policy page.
10 Essential SEO Tools The Beginner's Blueprint to SEO Success
Are you ready to dive into the world of SEO? My beginner's guide will walk you through everything you need about the essential SEO tools to start your journey. Search Engine Optimisation, or SEO as it's usually referred to, is crucial for any online marketing strategy.
With SEO, businesses can utilise search engines like Google to ensure potential customers find their websites more efficiently.
Let's kick-start your SEO journey today!
Achieving your SEO goals
If you aim to enhance your website's visibility and boost web traffic for your business, then a carefully crafted SEO strategy is paramount. I have personally been doing SEO for myself and my clients for the last 15 years, and the right tools for the job are a must.
To support you in this endeavour, I have compiled a list of 10 essential tools that will make optimisation a breeze!
By understanding the purpose and benefits of each tool, you'll learn how they come together to create a robust SEO plan.
So, let's explore these tools and help improve your search results coverage!
1. Keyword Research tools
Words that web searchers put into the Google search bar are called keywords (key–words); it's what most SEO is built on, and you must get this right.
The first tool is KWFinder by Mangools; it offers cutting-edge keyword research tools that can assist you in identifying the keywords you have a chance of ranking for pretty quickly.
This keyword tool provides a database with over 1 billion entries easily categorised and organised into subcategories, making it easier to understand even for beginners.
This powerful tool offers in-depth analysis for each keyword on the list, including statistics on search volume and difficulty ratings (KD = Keyword Difficulty).
With KWFinder keyword research reports, you can uncover keyword ideas and opportunities your competitors may have missed and create tailored content for maximum impact.
Keyword research tool benefits
Knowing your competitor analysis data like keywords targeted means you are armed with insider information. This knowledge means your content will be on point and ready to rank faster.
Accuracy
With accurate data, you are targeting specific keywords and not winging it; guessing keywords is a fool's game. Many free tools are available, but the accuracy of some of these is questionable; it's better to use a paid tool you know will give you the correct information.
You can find hundreds of relevant keywords that can be added to your content and increase the amount of terms people can find you with. Keyword research, if done correctly, will always set you on the right path with your SEO; when done incorrectly, you can waste a lot of time and energy.

2. Content optimisation tools
A content optimisation tool is a software program created to enhance the quality of the content, and as we all know, the higher the quality, the better the results. Using a simple traffic light colour system, you know when it is good to go, as the marker at the side of the content will turn green.
These essential SEO tools utilise data gathered from keyword research to create content that targets similar terms or phrases.
Introducing the Rank Math SEO Plugin, a WordPress plugin that aids users in optimising their blog posts and pages for higher rankings opportunities in the organic search results.
Rank Math offers a range of features to enhance webpage optimisation for rankings, and they make it simple. It includes tools to optimise the whole page, including blog content, meta titles and descriptions, images, headings and other elements crucial for SEO success.
It also provides valuable insights into competitor strategies, and by staying updated on industry trends businesses you make better SEO decisions.
With all these combined features at your disposal, Rank Math helps enhance visibility in SERPs and drives quality organic traffic to your website, making success easier to obtain.
It's incredibly beginner-friendly, and there are a lot of helpful tutorials around to advance your knowledge further.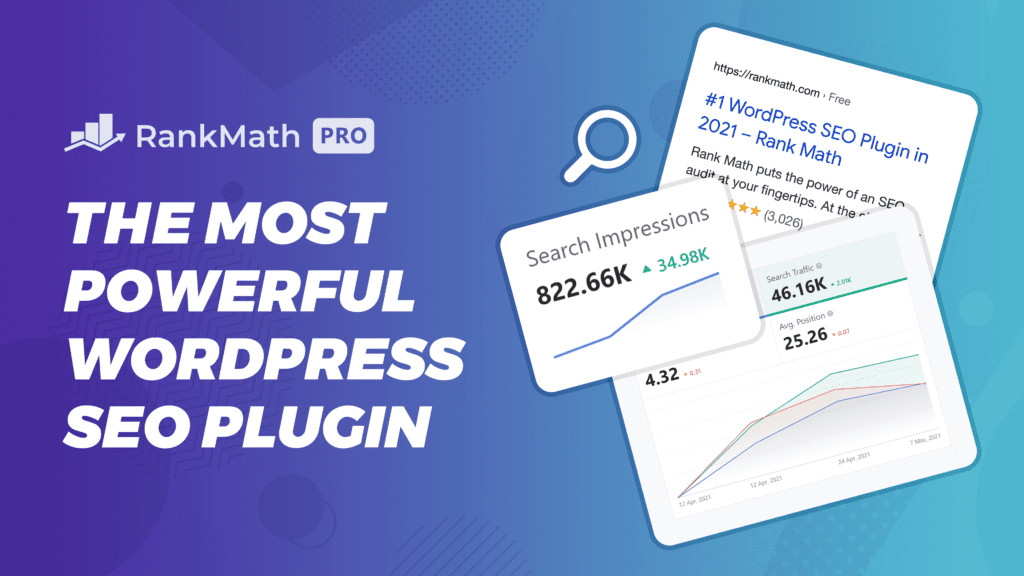 3. Rank tracking tools
A critical aspect of SEO is tracking your progress. The good news is that you don't need to do this manually, as that would be a painful task indeed.
Rank Tracking software is designed to monitor the progress of your target keywords, allowing you to see how well you're doing. It's an essential SEO tool for agencies and single webmasters as well.
★★★★★
Why not try Nightwatch.io for yourself. Keep your SEO on track and start using one of these essential SEO tools today.
Nightwatch The Best Rank Tracking Tool Available
Part of SEO is called technical SEO; it ensures everything works correctly so Google can read the information quickly. Introducing Google Search Console, your free hub supplied by Google itself, gives you somewhere to check all the factors needed, and better still if you have a problem, Google will tell you in the console itself.

4. Technical SEO tools
With Google Search Console data, users can effectively analyse how well their website is performing and optimise it for search rankings.
The free Search Console by Google also sends alerts if something goes wrong, such as when a page or section of the site is blocked or if malware is detected on the web.
Search console data monitoring
Don't worry too much about some of the terms mentioned below; SEO has a learning curve, and you don't need to try and understand everything from the get-go.
The Google Console will analyse the performance of your website by examining metrics like clicks, impressions, click-through rate (CTR) and average position for search queries that bring traffic to your site.
Google Search Console is a tool for gaining insights and receiving recommendations to improve a website's visibility and performance in search results.
Manage Your Website Easily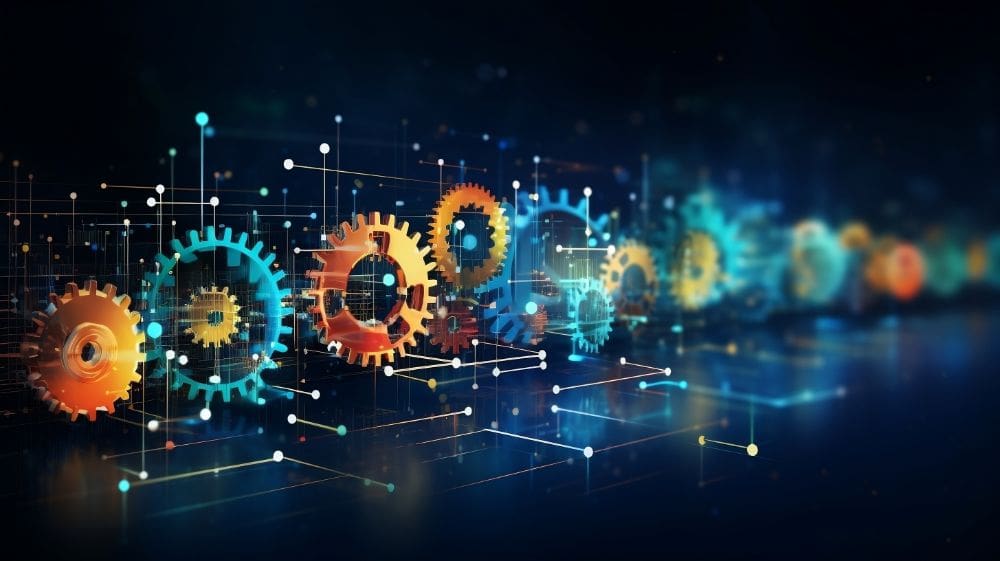 5. Google Analytics
Google Analytics is the number one source for information about the searchers using your website, what pages they visited, how long they were there and much more.
Signing up for a Google Analytics account is simple. Plenty of resources are available to help you learn how to use it effectively.
You can also determine which sources drive traffic to your site and where those visitors are coming from.
Engagement
This information is incredibly valuable in assessing the effectiveness of your marketing campaigns and identifying areas that could benefit from improvement.
By using Google Analytics, you will understand how people view and engage with your content.
If they don't stay long, that's not a great sign, and if they go without visiting another page, they call this a bounce (A high bounce rate is a negative signal to the search engines that your content lacks quality).
Additional Resources: Analytics Academy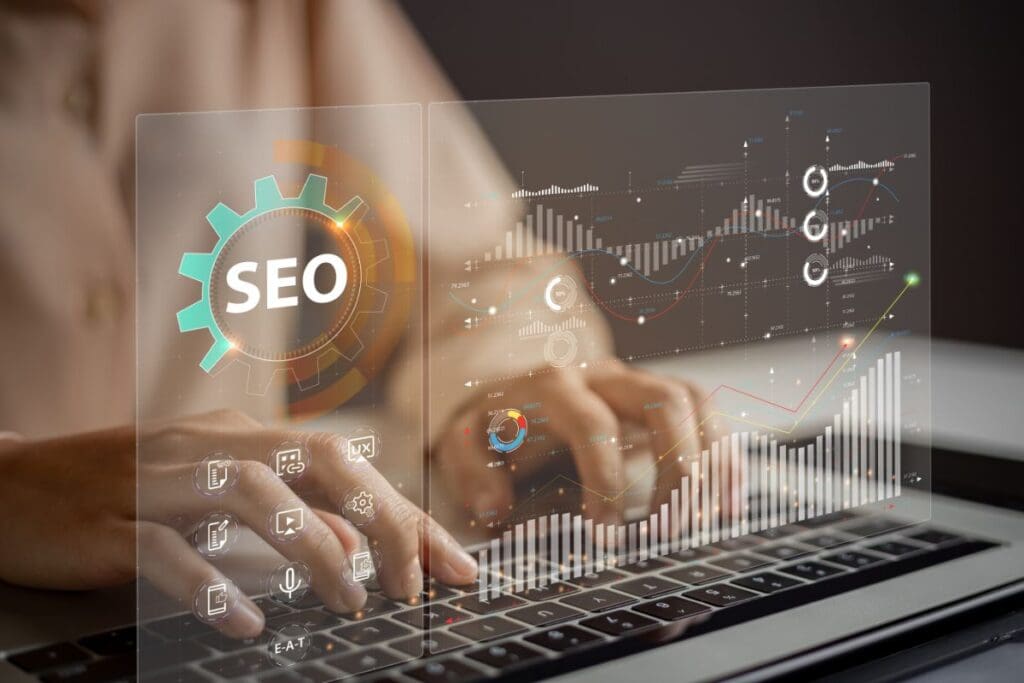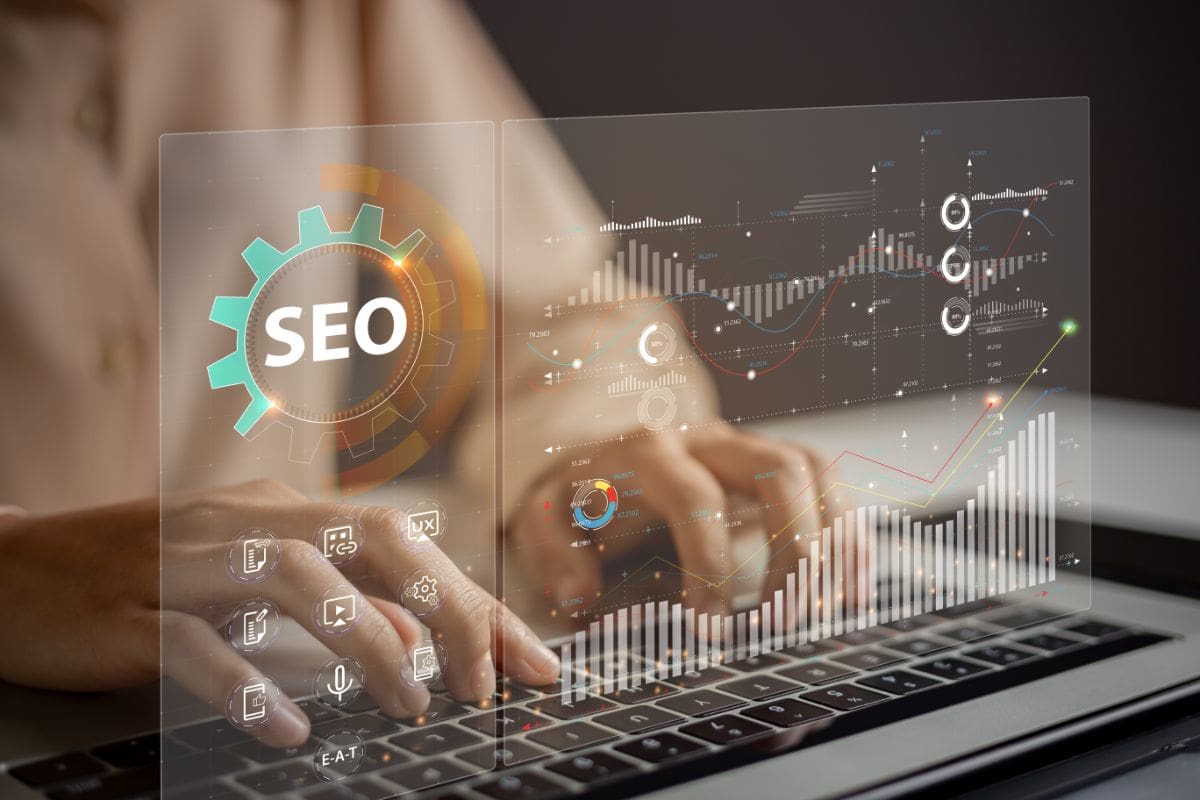 6. All-in-one SEO strategy tools
An SEO strategy tool is a resource for businesses looking to enhance their overall search engine optimisation by identifying and optimising numerous website elements.
Moreover, it provides insights into your competition by highlighting what they are doing better than you and how they achieve rankings in search results.
Businesses can use the best SEO tools to make better decisions regarding their SEO strategy. Take necessary actions to improve their rankings across multiple search engines.
An SEO tool can be employed in a digital marketing campaign to drive more traffic to your website from Google search results.             
SEMRUSH is perfect for SEO beginners
SEMRUSH is the perfect SEO tool for an SEO beginner because it provides an all-in-one platform to help you optimise your website for search engines.
The tool allows you to analyse your website, identify areas for improvement, and make the necessary changes to rank higher in the SERPs.
Additionally, SEMRUSH comes with various features, such as a keyword research tool, backlink tracking, competitor analysis, content suggestions and much more.
With these tools, you can easily find opportunities to improve your website's performance and visibility in search engines.
SEMRUSH also offers a variety of tutorials and guides to help you get started with SEO quickly and efficiently.
Finally, the tool is user-friendly and easy to use, with intuitive navigation, making it simple for the beginner.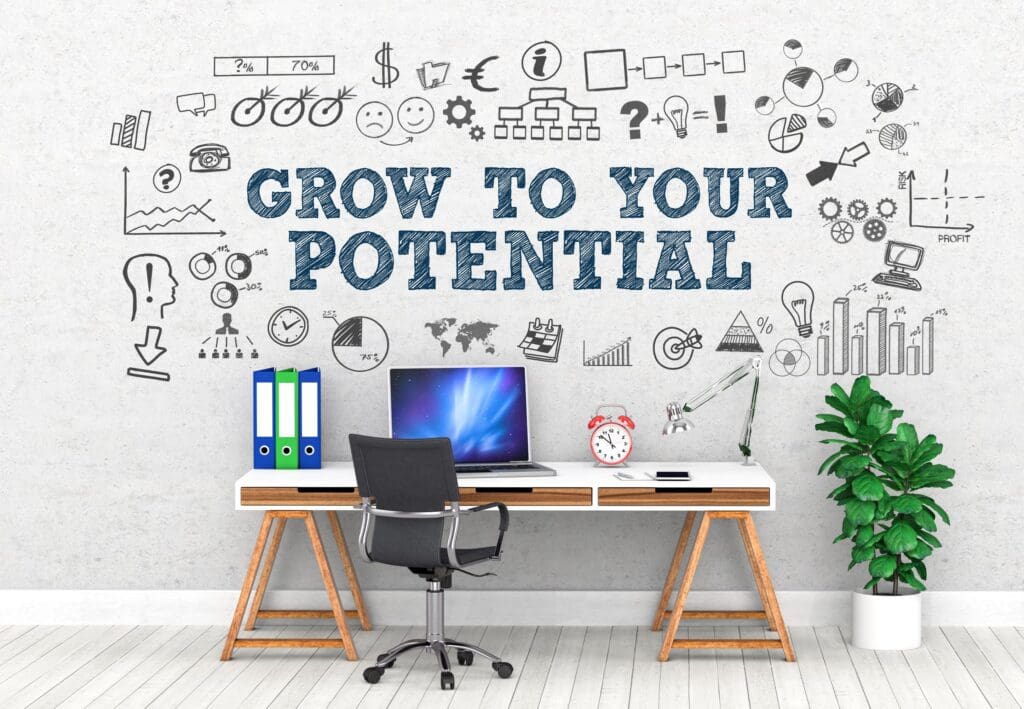 7. Web crawler tool
Another tool similar to Google Console but from another company scans your website just like Google does. It will then give you a breakdown of all the issues it finds, like duplicate content titles and descriptions, 404 (page not found), and other information it provides.
It's a bit of a strange name but one you don't forget, which is probably the reason: screaming frog SEO spider. it sounds like something from a film, but it is, in fact, a great tool.
The user interface is basic looking but has been improved, and the software has regularly been updated.
Free and paid versions
The Screaming Frog SEO Spider is free to use, but a licence will be necessary if you want access to advanced features and the ability to crawl more than 500 URLs.
In all honesty for most people, the free version will be enough; it's SEO Agencies and professionals who are more likely to need the paid version.
Extra Resources and Training: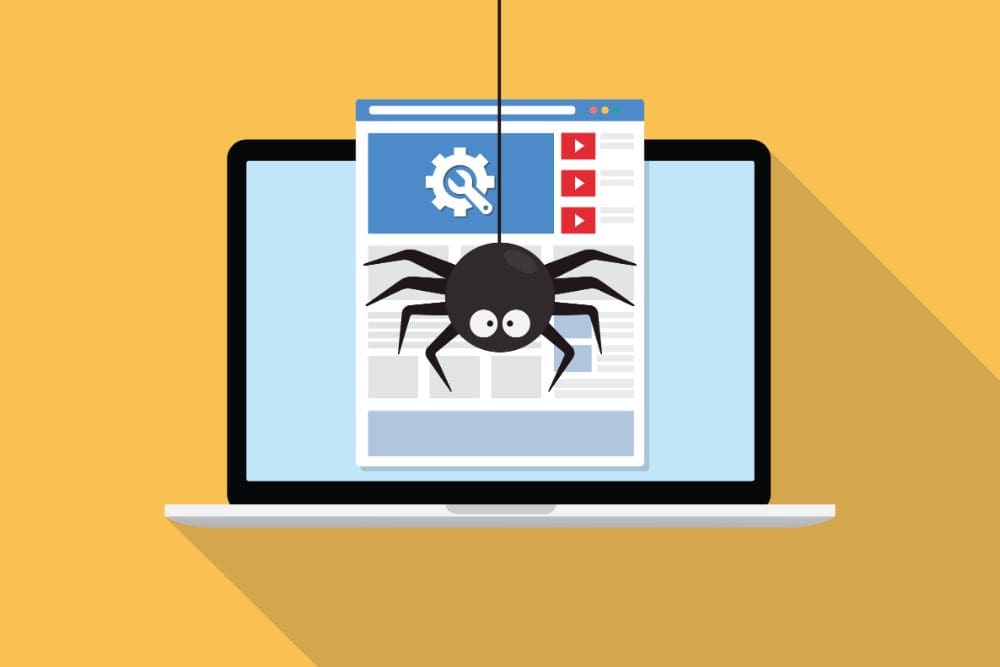 8. Local SEO tools
If you want to expand your local customer base, engage with the people in your community, broaden brand recognition, and acquire a better reputation locally – then taking advantage of local SEO tools is essential.
Local focus
Local SEO tools specialise in precisely that: local SEO. Each tool has been designed for one purpose: to show up in the local pack at the top of the search results.
These tools carefully monitor your performance, track local rankings, and help you optimise content correctly – all proven methods to increase local visibility online.
With precise keyword research for relevant location-based keywords, these powerful SEO tools can have you dominating high local ranking positions quickly.
Local pack domination
The local pack is the section at the top of results that shows companies near you; they also show reviews, opening hours and directions should you want to follow Google Maps right to their door.
We use Bright Local because their local SEO tools are laser-focused on local SEO, and they have a good name in the SEO industry.
Every aspect of local search has been taken into account, and they even have a team of citation builders to help with the tedious task of correcting current citations and building new ones.
Access to the best SEO tools and training at your fingertips could mean the difference between success and failure.
Citations
Any reference to your business on the web is termed a citation. Structured and unstructured citations are two categories these can come in.
Typically, these will contain standard information such as the name of your company name, address, and telephone number.
This is often called your NAP (Name, Address, Phone)!
Business Directories
Structured citations are typically found in directories or websites listing businesses and organisations. Unstructured citations are references to your business on forums, blogs, social media sites, and other web pages that don't necessarily list businesses.
Both structured and unstructured citations can improve your SEO performance and help create a positive presence for your business online.
Bright local has many other tools to use, and I like them because they are easy to use; just because I have been in this game a long time doesn't mean I want to use tools with poor user interfaces.
Plus, Bright local reports are excellent, and I supply them to my agency clients to see their progress.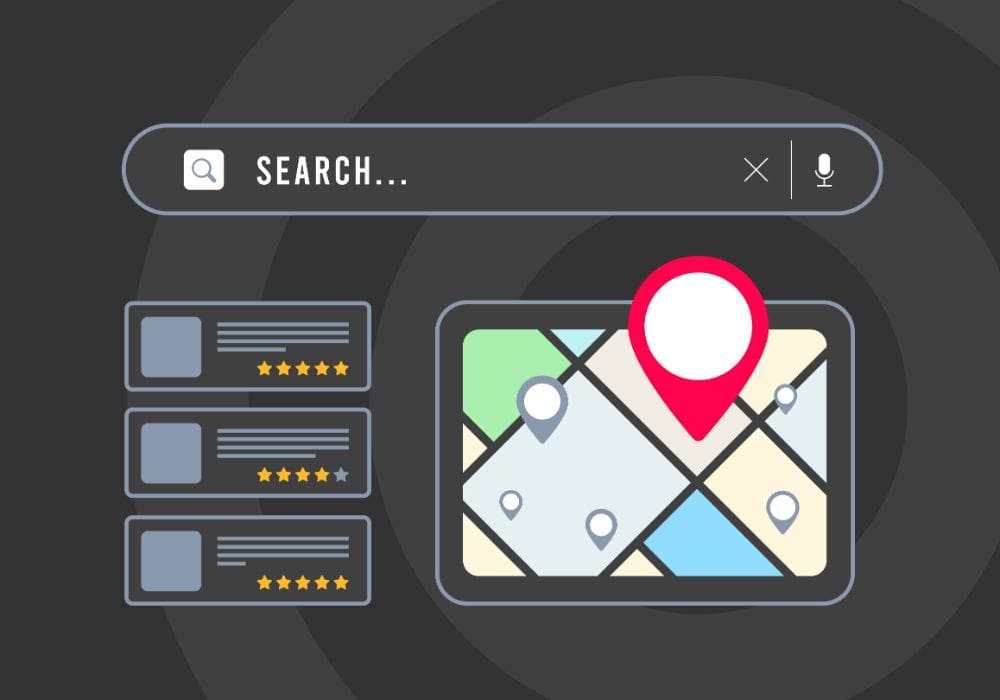 9. Internal Linking (Link Whisper)
Beginners to SEO often don't realise that interlinking your website pages can positively affect your results.
There is something called Domain Authority, and although I don't want you to get hung up on this or distracted it is something to learn more about.
Domain Authority
All websites have a Domain Authority (DA for short) based on how well the site is linked to others. You interlink your pages because you are spreading this SEO value throughout your website's SEO.
SEO Foundations
When I talk about internal linking, you can already tell I use this as a part of my SEO foundation. When internally linking, make sure the anchor text like this (This is anchor text) matches where you are directing your website visitors.
If you're looking to optimise your website for search, especially the Google engine, establishing internal links is essential for a flow of page authority; as mentioned, the best way is with Link Whisper.
Semantically chosen
The Link Whisper SEO tool will scan your website's pages and posts and suggest the best semantically appropriate pages to link together and what anchor text you should use.
These connections guide search engine crawlers and provide them with additional information about the pages on your site by using descriptive anchor text.
Orphaned posts
If your web pages have orphaned posts, it means that you have none of your other pages linking to them; this can easily be rectified as the link whisper SEO tool will tell you which pages and what internal links to create in seconds and the click of a button, job done.
Keyword-rich Anchor text:
If you are trying to optimise for a particular keyword, remember that keyword-rich anchor text can be dangerous when used on incoming backlinks from other websites. Be careful; internal keyword-rich anchor text is fine and can only help your website.
Follow/Nofollow:
It's also very important not to Unfollow links internally; this stops Google from following the links and allows you to flow SEO value around your website. What is Nofollow, you ask? You can find out here.
Safe to use?
Link Whisper is a perfect, safe, and one of the best SEO tools to supercharge your SEO rankings and engagement.
Not only does it require minimal effort on your part regarding how quickly and easily Link Whisper can be used, but all you need are some basic internal linking principles for success!
It even tells you if you have any broken links on your pages, where they are, so you can quickly fix them.
Ai Assistance
Is it safe for SEO? It's what the search engines want you to do, and you are just using AI to help make this process easier.
Link Whisper uses advanced AI algorithms to search your website for potential links and then offers recommendations. You can review the keyword suggestions quickly, customise them as needed, and add them with just a few clicks.
More on Link Whisper here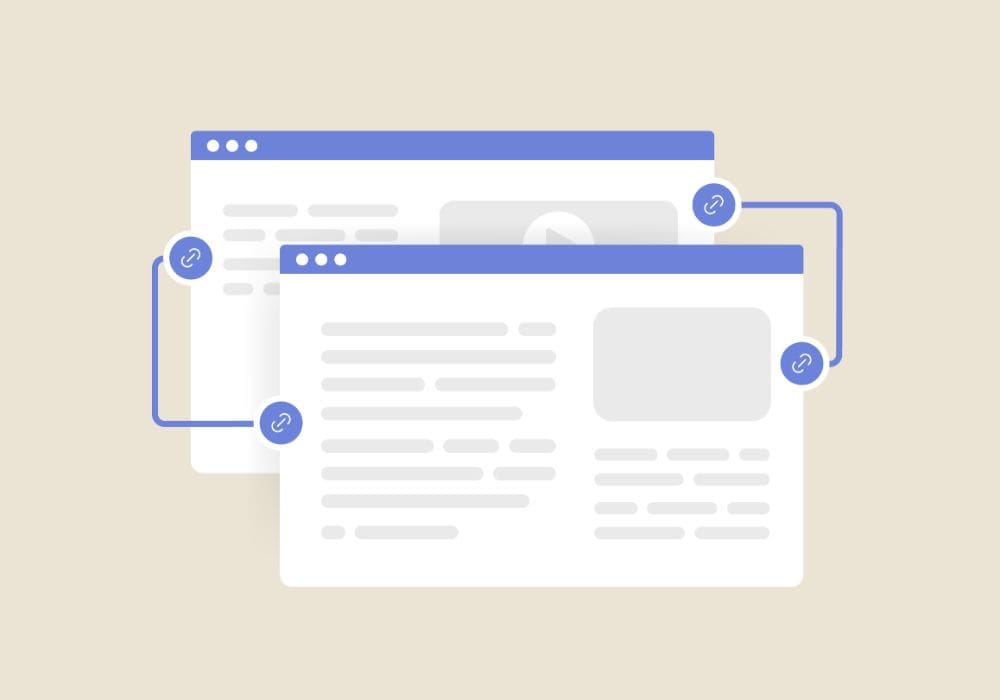 10. Plagiarism detection tools
What is Plagiarism?
Plagiarism refers to copying someone's Work and presenting it as your own. This unethical practice does not violate intellectual property rights. Also poses a significant concern within the realm of SEO.
Why is Plagiarism Detrimental for SEO?
Google prioritise authentic content. When content is plagiarised, it can result in penalties, including a decline in search engine rankings. This undermines your efforts in SEO. It can significantly impede your online visibility.
Anti-Plagiarism SEO Tool
Safeguarding your content from plagiarism is crucial, so choosing the anti-plagiarism SEO tool is vital. Tools like Copyscape stand out for their efficiency in protecting content.
By recognising the significance of content and utilising tools, you can shield your website from the adverse repercussions of plagiarism while enhancing your overall SEO performance.
Copyscape can be used as and when you need it; you can buy credits for as little as £10, which goes a long way.
#Bonus more SEO tools
Here, we thought we would supply you with more recommended free SEO tools if you are new to SEO and are not looking for subscription services yet.
Don't be fooled into thinking that free SEO tools mean that they are always low quality; far from it, they are usually restricted versions of the paid tool.
Some of these tools also offer an upgrade to a paid version, but you get to try their tools first, so it is a win-win situation.
Google Page Speed Insights
Google Page Speed Insights is a fantastic, free tool that assists you in identifying and resolving any issues hindering the speed of your web application.
Lighthouse's open-source application gathers and examines lab data, which is then linked to real user experience data from the Chrome User Experience Report dataset.
Utilise this revolutionary concept today to improve page speeds and create a better overall customer experience!
Google Trends
Google Trends offers an efficient way to measure a search term's rising and falling popularity over time. By tapping into its vast database, you can compare current query volume against a website's total search volume in any given timeframe – and then visualise it geographically!
It even creates an index measuring relative importance for further insights into consumer trends.
MozBar
With the MozBar free SEO extension, SEO on the go is a breeze! This free Chrome Extension lets you view link metrics quickly and easily for pages and domains.
As you see in the Google results, it not only displays the Domain Authority, Page Authority, and the number of backlinks but also shows them in real time – providing invaluable insights that can inform your digital marketing strategies.
We find that the Mozbar can sometimes be a bit glitchy, so if you sign in first before using the extension, it works much better. Ultimately, it's another free SEO tool and a great resource for SEO data.
AnswerthePublic
This tool provides invaluable insights into what people are searching for, allowing you to create content focused on what your target audience wants to read.
Also Asked
Another excellent tool for getting content ideas for your SEO efforts is Also Asked, which gives you related questions people are searching for. This allows you to use Website pages, Google Ads and blog posts to answer the questions you know your target audience wants the answers to.
Word Stream
Word Stream has a keyword tool that helps you discover new keywords and data on those keywords – including how well they perform in search volume and how much competition there is for keywords.

Wordstream
Surfer SEO
Surfer SEO has a keyword research tool that allows you to find the best keywords to focus on. Still, it also has a great content editor where you can input your content into the software, telling you how well it is optimised for your chosen keyword.
Panguin Tool
Panguin Tool is a free SEO tool that gives you insight into Google's algorithm updates and how you have been impacted.
Site liner
This tool is essentially an analysis of your entire website. For example, it shows you where you may have duplicate content and broken links, which could hurt your SEO.
Detailed SEO Extension
Adding the Detailed SEO Extension to your Chrome browser lets you get instant insights into any web page you are on – allowing you to identify things like meta descriptions and title tags without delving into the page's source code.
Conclusion
Recap on the essential SEO tools for SEO success − Final thoughts & conclusion