Disclosure: This post has affiliate links. I earn a commission at no extra cost to you. I only recommend products I personally believe in. More info on my Privacy Policy page.
The Ultimate Guide to Starting a Side Hustle While on Maternity Leave UK
How to Earn Money During Maternity Leave
So you're currently on maternity leave and looking for ways to make the most of this time right? Perhaps you're even wondering how you can supplement your maternity leave pay.
Well, you've come to the place!
Start part-time writing work
Firstly let's discuss the option of taking up part-time work. I'm talking about something that doesn't require a full-time commitment and lets you earn a little extra money on top of maternity pay.
Freelance writing
Have you ever considered freelance writing? You could write articles or blog posts during your baby's nap time.
It's like accomplishing two things at once—spending quality time with your one while also making some money!
Writing for websites has never been more in demand and with the help of Ai tools, you don't even need to be an experienced writer.
The AI tools can help you come up with ideas, and a title and do the heavy lifting, You just need to check facts to make sure it will add value to the Internet and then of course send it to your client to get paid.
Check out these websites where you can advertise to customers, just sign up, create a profile, and start work.
Fiverr
People Per Hour
https://www.peopleperhour.com/
Upwork
Freelancer
99Designs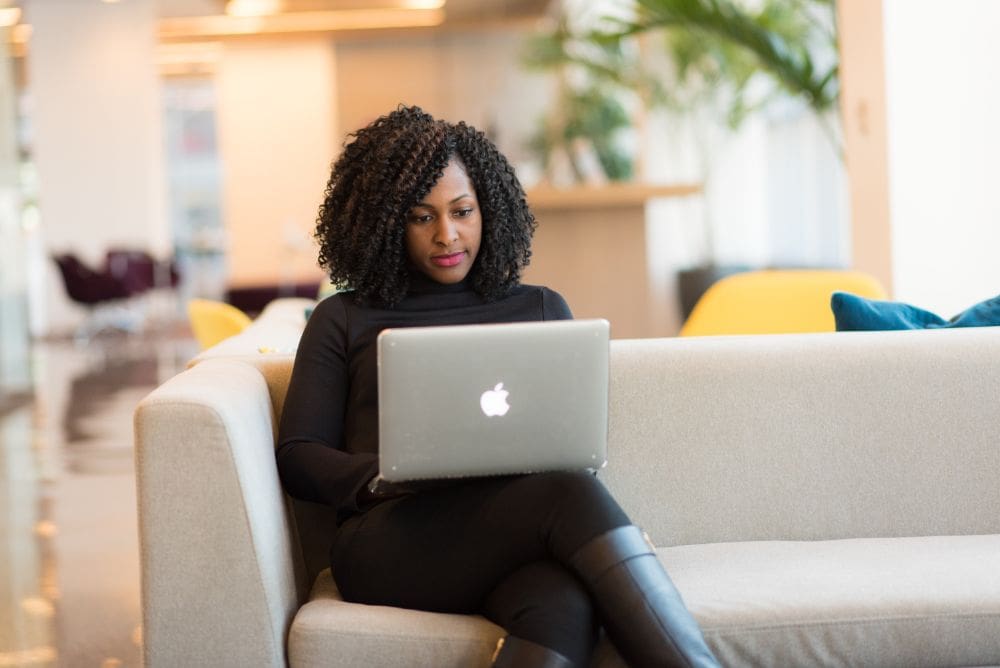 Survey Sites and Focus Groups
Another way to earn extra money on the side is by joining survey sites, you can take part in online surveys and get paid for it.
It's similar to being a mystery shopper but without having to leave your sofa. And here's the best part, you make money for sharing your opinions and who doesn't have an opinion.
Prime Opinion
Branded Surveys
https://surveys.gobranded.com/
OnePoll UK
https://onepolluk.questionpro.eu/sts
Money Making Apps
Some cashback apps or task apps reward you for completing easy tasks so consider it as a great side gig, for tech moms. You can earn money while casually scrolling through your phone during those late-night feeding sessions.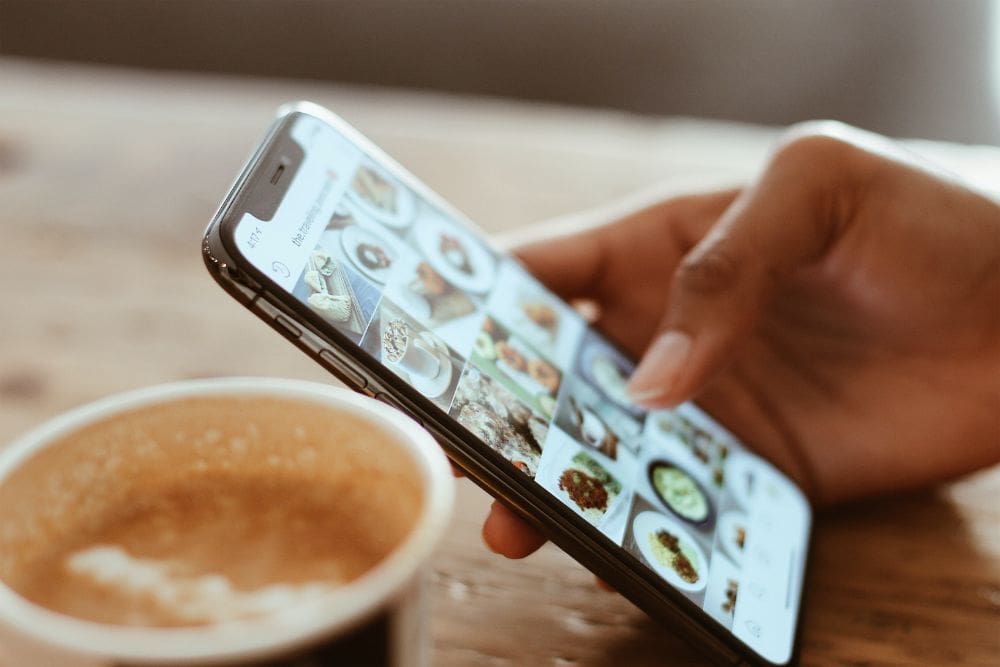 You can download apps from these UK websites
Swagbucks
Top Cash Back
https://www.topcashback.co.uk/
Quidco
Cheddar
https://get.cheddar.me/app/DUQIGHD#
Develop and Sell an Online Course
Do you have a lot of knowledge in a hobby or life passion? Why not. Sell a course?
It's a way to share your expertise and make some money. Additionally, it requires minimal investment of time and resources.
Photography: Covering basics like camera settings, composition, and editing.
Cooking: Simple recipes, meal planning, or specific cuisines.
Gardening: Basics of planting, soil care, and seasonal gardening tips.
Knitting/Crocheting: Starting from basic stitches to creating simple projects.
Playing a Musical Instrument: Basic chords on a guitar, piano basics, etc.
Fitness Workouts: Simple home workouts, yoga sequences, or Pilates routines.
Pet Care: Training tips, grooming, and basic healthcare for pets.
Home Organisation: Decluttering, storage solutions, and room-by-room organisation.
Basic Car Maintenance: Oil changes, tyre care, and simple troubleshooting.
Travel Planning: How to plan a trip, budget travel tips, and packing essentials.
Teaching English There is always an opportunity especially if you speak another language too.
You can use AI to create the course for you, check out CourseBox which helps you generate the structure within a few moments.
Money on maternity leave has never been so easy, turn your passion into extra cash fast.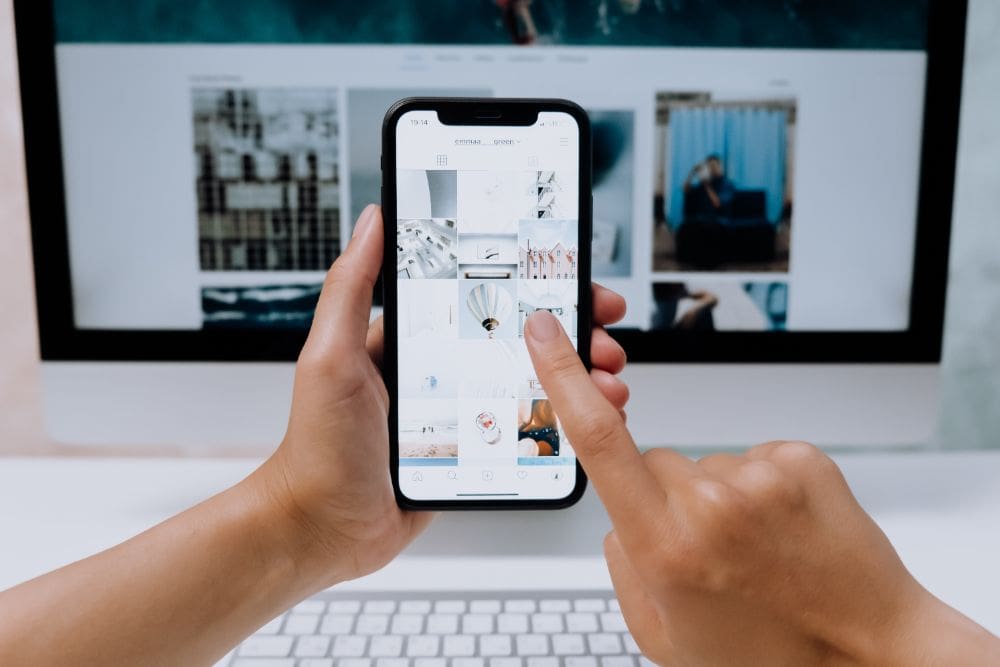 Become a Website Tester
Companies are always on the lookout, for people who can test their websites. It's a task that can earn you an income. Moreover, it allows you to explore websites and services.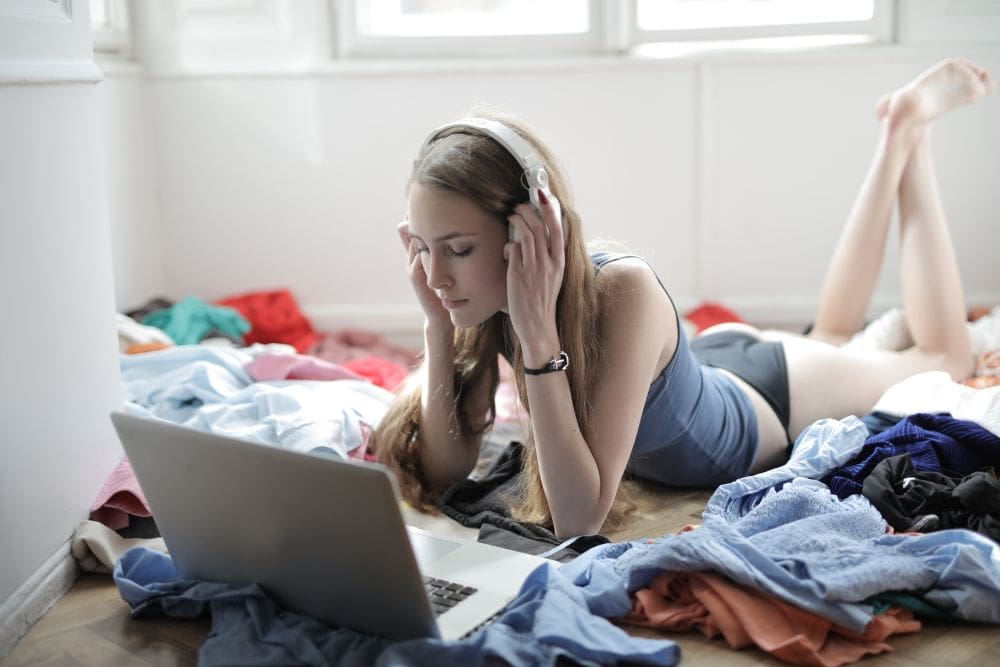 Sell some of your clutter?
Why not try selling them on platforms, like Facebook Marketplace or other online marketplaces? It's like having a virtual garage sale without the need to step out of your own home either.
As these items are yours you can sell them, you don't have to worry about rules and regulation of money on maternity leave because you are just selling items you already own.
Ebay
eBay is like the world's biggest car boot sale, but without the mud and the dodgy hot dogs. It's an online marketplace where you can buy and sell pretty much anything—new or used, common or rare.
Facebook Marketplace
Facebook Marketplace is like the car boot sale of the Internet, but way more convenient. It's a feature within the Facebook app and website where people can buy, sell, and trade items with others in their local community. Think of it as your neighbourhood's online shop, but with the reach of, well, Facebook's billions of users.
Car boot sales
Imagine a pop-up market where people sell items from the boot of their cars. That's a car boot sale for you! It's like a community flea market, but instead of stalls, you've got a car park full of open boots brimming with all sorts of goodies.
Items you could sell easily in the local area and there is always a ready market for are:
Baby clothes
Your maternity clothes
Household items
General unwanted items
Books and items for new mothers
Homemade items
Are you an animal lover?
Starting a pet-sitting or dog-walking business could be a rewarding way to earn some cash. It's like getting paid to spend quality time with pets—what could be more fulfilling?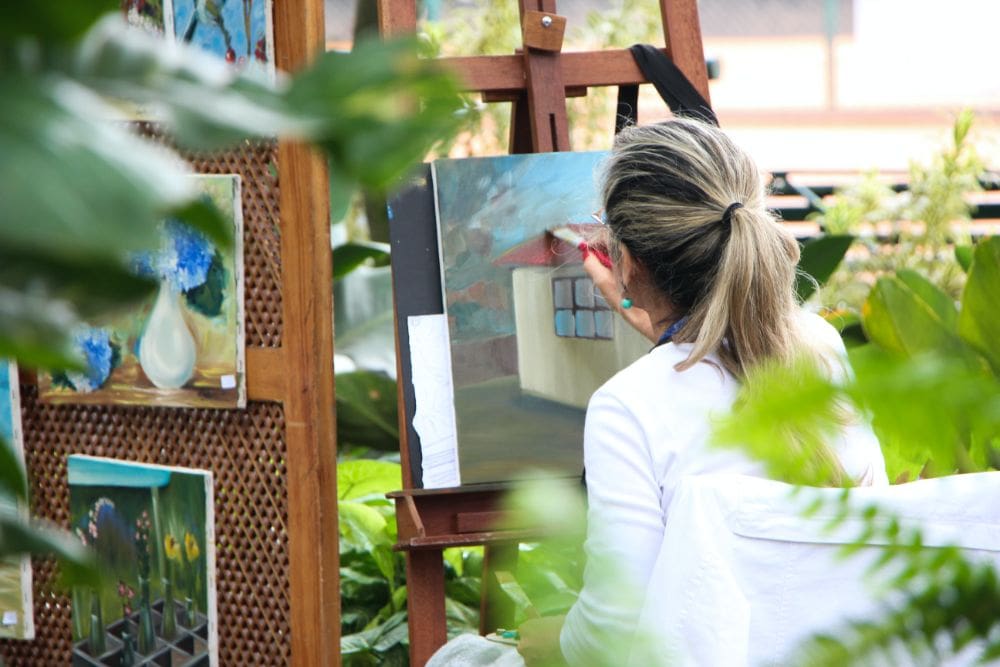 Sell Your Artwork
So you're the type, huh? Turning your passion, for art into profit can be quite rewarding. Whether it's paintings, digital art, or handcrafted jewellery there is a market waiting for you. Websites like Etsy or even Facebook Marketplace can serve as your virtual art gallery.
Tip: Utilise Instagram as a platform to showcase your artwork and attract a following. It's like having a house for your creations that runs 24/7!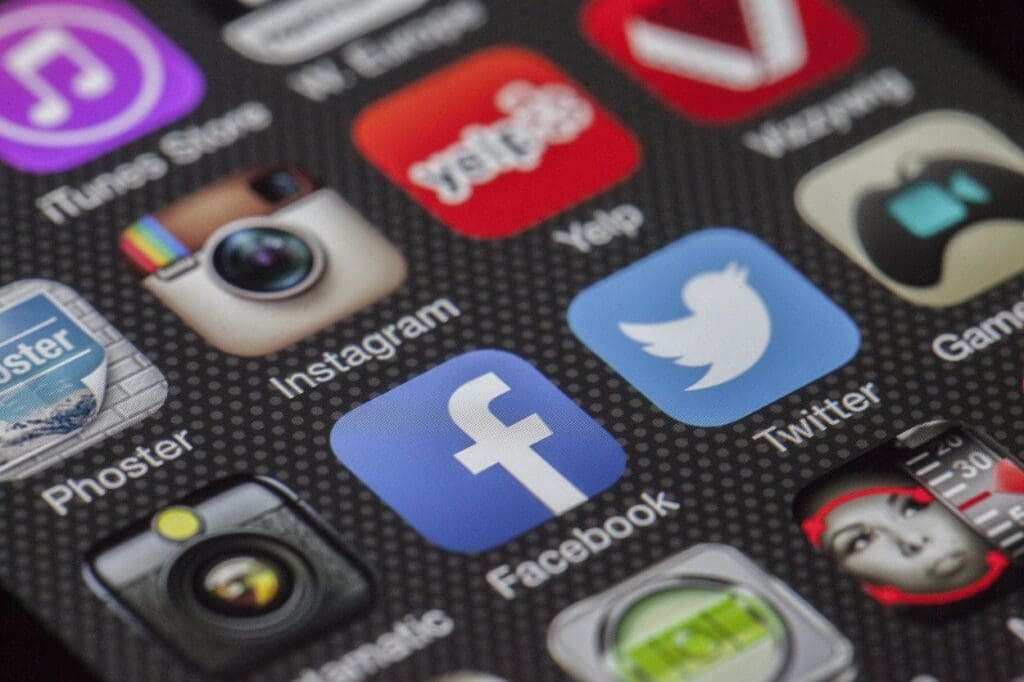 Social Media for Paid Opportunities
Media isn't just about sharing adorable baby pictures; it can also be a treasure trove of paid opportunities. Consider it as your billboard where you can find sponsored posts and collaborate with brands. The possibilities are endless.
Hint: Platforms such as Instagram and Twitter are excellent for connecting with brands and fellow influencers.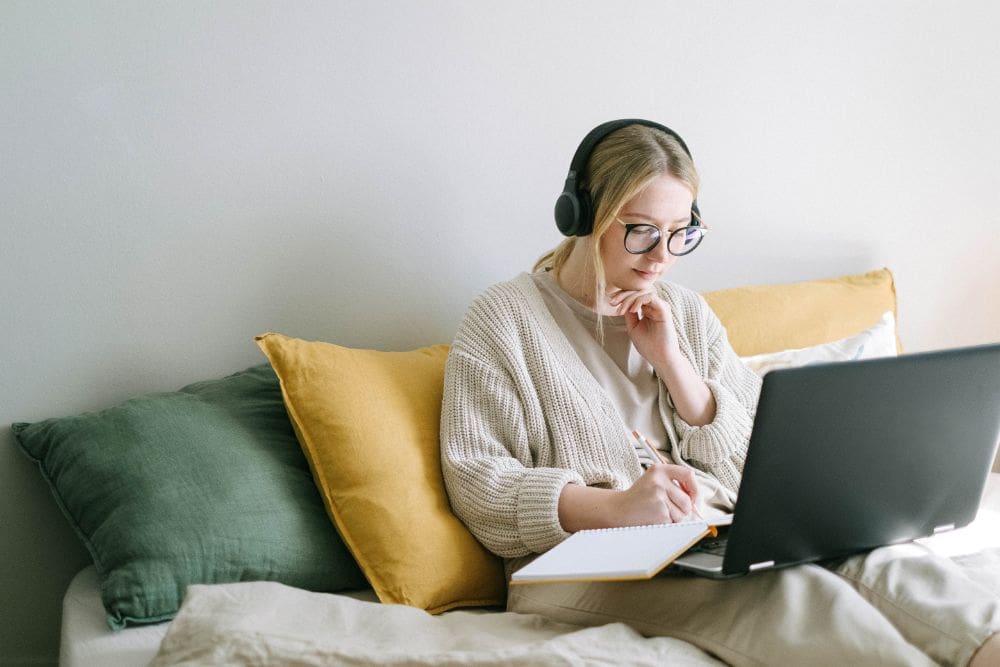 Participate in Surveys
Remember those survey sites we discussed earlier? Well, they remain a way to earn some income. It's like being a judge, on a talent show but instead evaluating products and services while getting paid.
Tip: Always ensure the credibility of the survey site before participating.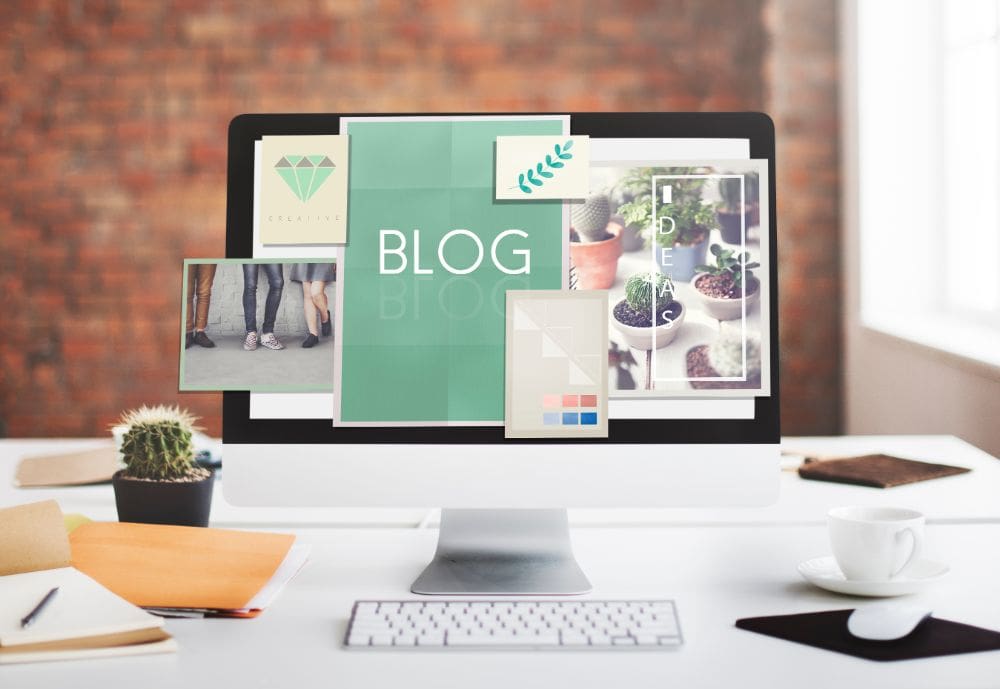 Make sure to check online store for reviews or testimonials to verify its authenticity.
Start a blog
Consider starting a blog, which's, like having your little space on the Internet. Whether you're interested in parenting advice, fashion or even cooking a blog can serve as both an outlet and an additional source of income.
Remember to utilise SEO strategies to increase the visibility of your blog. The more traffic you attract the more opportunities you'll have for making money through advertisements and sponsorships.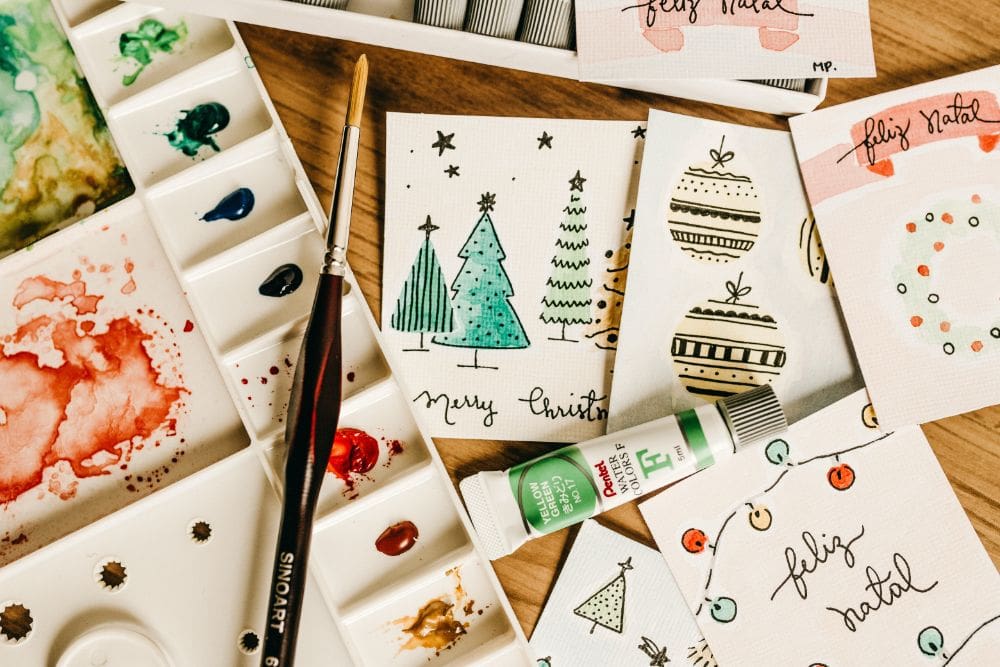 Create greeting cards
If you have a talent for words and design consider creating and selling greeting cards. It's akin to becoming a Hallmark. You can sell them on platforms like Etsy at craft fairs or even through your website.
Keep in mind that seasonal cards such as Christmas or Valentine's Day tend to be sellers. Plan to capitalise on these occasions!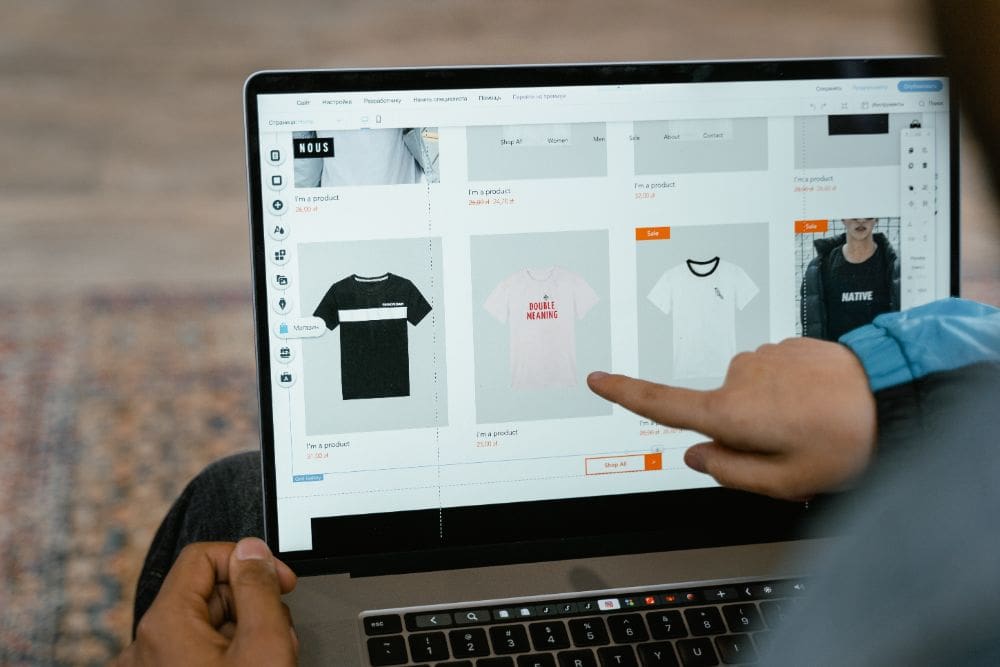 Starting a Print on Demand (POD) business.
With POD you can have your merchandise store without the time-consuming hassle of managing inventory. You create the designs while a third-party company takes care of printing and shipping them for you.
Websites, like Teespring or Printful provide user platforms that make it easy to launch your POD business.
Join an affiliate marketing program.
This allows you to act as a salesperson. With a cooler twist.
You can endorse products that you genuinely love and earn a commission, for every sale made through the link you provide.
You may also like:

What is Affiliate Marketing
10 Amazing Benefits of Affiliate Marketing in the UK
What is High Ticket Digital Marketing?
Tip; Opt for products that align well with your blog or social media content to create a connection.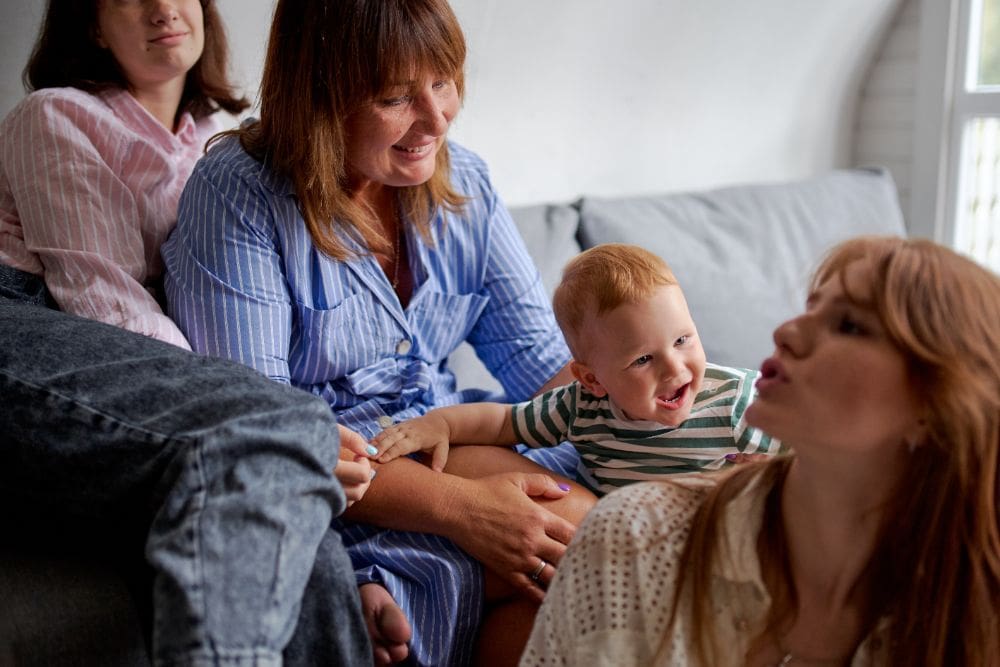 Create a Group Centred Around Mothers and Children
Establishing a group dedicated to mothers and children is akin to building your community. Whether it's a book club, fitness class, or even a cooking group it presents an opportunity to connect with others and share experiences.
Hint; Utilise Facebook Groups as an effortless way to create and manage your community. You can even generate passive income, by offering content, for a membership fee.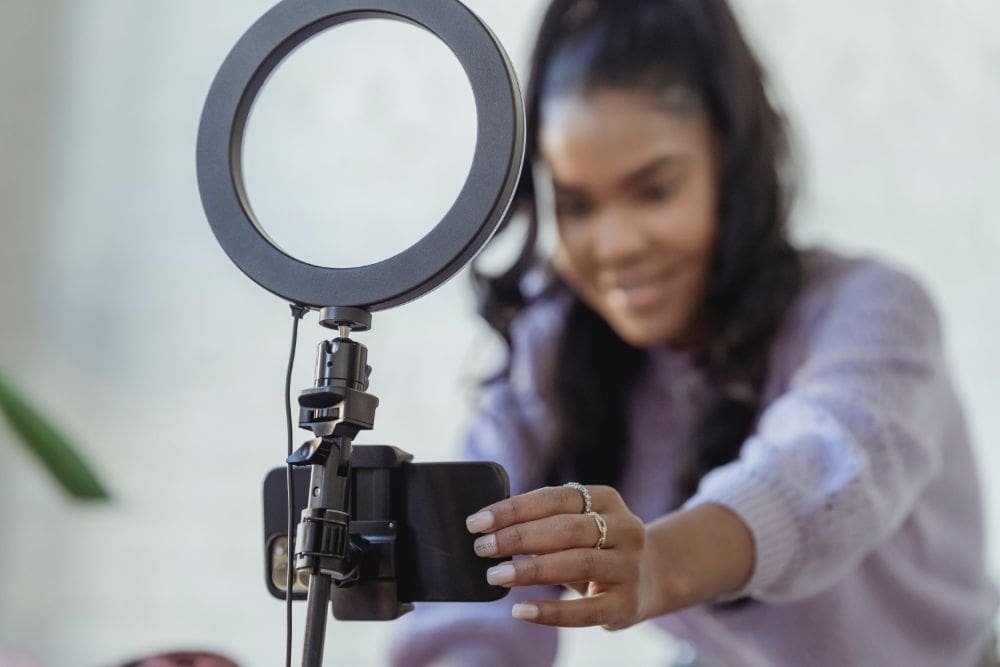 FAQs
Can I work as a freelancer while on maternity leave in the UK?
When it comes to freelance or self-employed work it is generally possible to continue working on a self-employed basis during your maternity or family leave unless otherwise specified in your employment contract.
However, employers will be cautious about re-employing someone who's on statutory maternity leave and receiving statutory maternity pay as a freelancer if they would be performing the tasks as before as this might not be considered genuine self-employment.
Here is a link to the.GOV.UK website For checking up-to-date information on maternity leave
Is my UK employer obligated to keep my job open after my maternity leave?
If you have been away for 26 weeks or fewer on parental leave, you have the right to return to the job after your maternity leave. Your pay and employment conditions should remain unchanged or even improved compared to when you went on maternity leave.
It would be considered dismissal and discrimination based on maternity if your employer denies you the opportunity to return to your position.
How can I manage the transition back into work after my maternity leave?
Rejoining the workforce after taking time off for maternity can present both challenges and emotions. It involves finding a balance between resuming responsibilities while still fulfilling your role, as a mother.
This transition requires readjustment and careful management.
Here are some suggestions to assist you in navigating this transition;
Emotional Preparation
Acknowledge Your Emotions
It's completely normal to have feelings, about returning to work. Take some time to recognise and acknowledge these emotions.
Talk it Over
Have a conversation with your partner, friends or a support group about your concerns and expectations. Sometimes simply discussing your thoughts can offer a perspective.
Gradual Separation
Before your day at work try spending a few hours away from your baby to help both of you get used to being apart.
Practical Preparation
Ensure that you feel comfortable with your childcare arrangements. Consider doing some trial runs to see how well your baby adapts.
Work Attire
Since your body may have changed after pregnancy make sure you have clothing for work that makes you feel comfortable.
Meal Planning
Plan meals ahead of time to reduce stress during the workweek. You may want to consider cooking in batches on weekends. Alternatively some companies will supply meals already cooked for you to take the stress away.
Organise Supplies
Create a checklist of what both you and your baby will need for the day and prepare these items the night before.
At Work
Take it Slow, if possible think about returning to work or having hours as it can help with adjusting.
Establishing Boundaries
Clearly define your limits regarding overtime and additional responsibilities.
Staying Connected
Use technology to maintain communication, with your child. Caregiver throughout the day.
Taking Breaks
Remember to take breaks for relaxation and rejuvenation especially if you're breastfeeding and need to pump.
Effective Communication
Engage in Dialogue with Your Employer; Discuss your needs. Explore any adjustments that can facilitate a smoother transition back into your role.
Maintain Contact with Caregivers
Consistent updates can provide peace of mind. Help you feel more connected to your child while being apart.
Find Support at Work
Connect with parents in your workplace who can offer advice and emotional support.
Self Care
Be Kind to Yourself, and understand that it will take time to establish a routine that works well for both you and your family.
Consider Professional Assistance
If you find it particularly challenging to cope seeking guidance, from a counsellor or psychologist can be beneficial.
Incorporate Exercise
Engaging in activity can enhance mood. Boost energy levels.
Effective Time Management
Stop taking on tasks and learning the importance of saying no when necessary.
Returning to work is a milestone, so it's normal to experience feelings of being overwhelmed.
Just keep in mind that this is a period of adjustment, for everyone and there's nothing with reaching out for assistance.
Take things one day at a time. Try not to be too tough, on yourself as you navigate through this phase of your life.
Better still if you have learnt how to make extra money online and didn't like your job you can quit, spend more time with your baby and earn your living online.
In conclusion there you have it!
A comprehensive guide to making money while on maternity leave. Whether it's freelance writing, participating in surveys, or even starting your dog walking business afford maternity leave, the options are limitless.
Remember, the key, to a side hustle is finding something you genuinely enjoy and can manage alongside your responsibilities as a parent.
So why wait? Dive in. Start earning that extra income today!